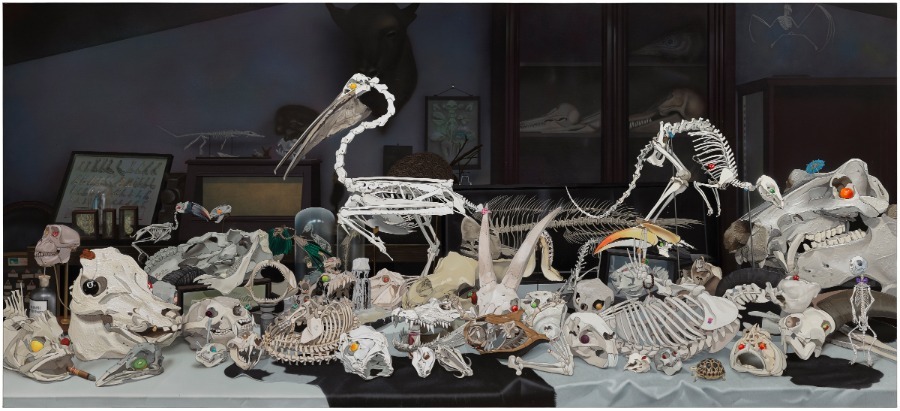 The still-life paintings created by Chen Fei, a Beijing-based artist, since 2017 and now on show at his solo exhibition in Morning Market, Shanghai, provide a kaleidoscopic view of the life lived by people from different social divisions.
Works on show employ a style reminiscent of classical European still-life paintings and portraits. But instead of conveying a tranquil feeling, Chen presents a broader vision by embedding in these works concerns of ordinary people.
The arrangements of vegetables and fruits and the vivid palette show an influence of traditional Chinese New Year paintings, or nianhua, and remind one of the booming everyday scenes at market where people of varying ages and incomes came together. By doing so, Chen interweaves his investigations of geopolitical relations and cultural identity into the painterly narratives of the life of a multi-layered world.
The exhibition is on at the Yuz Museum through May 9.