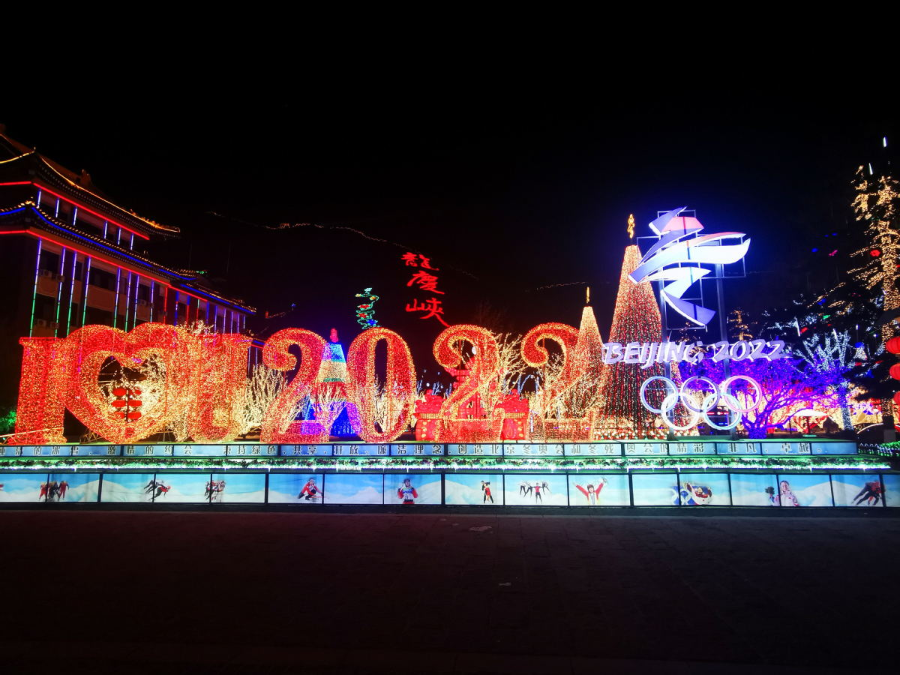 Dragons dance. Soldiers salute. Children frolic. Swans swim, tulips blossom and women with batwings poise to take flight.
These scenes-and hundreds more-are frozen in time and water, as winter has literally taken shape at Beijing's Longqing Gorge Ice Lantern Art Festival in suburban Beijing.
Indeed, the hundreds of figures carved from snow and water among a rainbow's worth of multicolored lights and over 2,000 lanterns shaped like corn cobs, caterpillars and starfish conjure an almost psychedelic vim.
That's not to mention stone statues of hippos, athletes and sages that occupy the grounds year-round.
The fantastical human-made ice sculptures are nestled among natural rock formations that contort the geological park's topography.