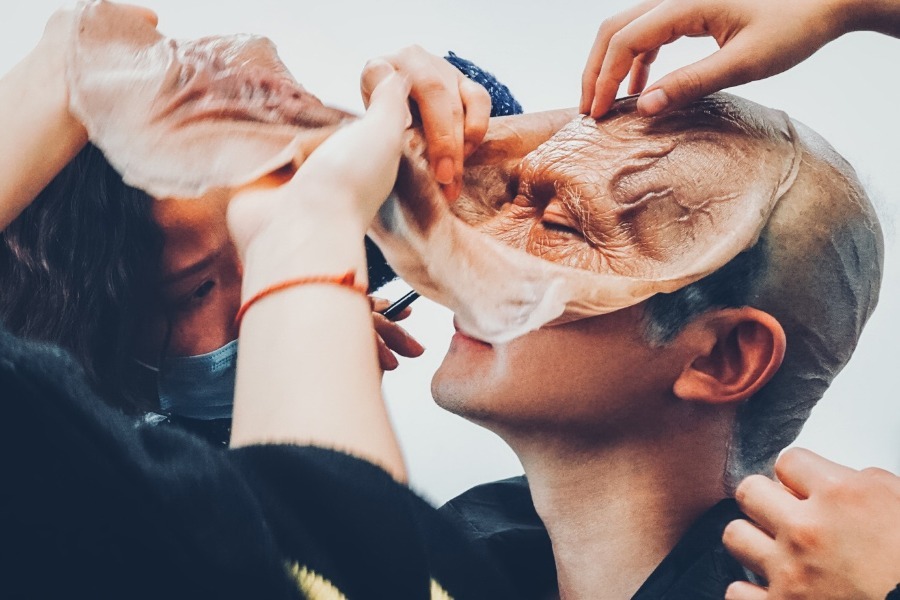 As one of the highest-grossing Chinese films this year, the fantasy blockbuster A Writer's Odyssey will have a sequel to continue the protagonist's adventure, director Lu Yang revealed during his recent tours to promote the movie.
Adapted from novelist Shuang Xuetao's popular tale of the same title, the film inventively creates two parallel worlds, a realistic society and a fantastic land fictionalized by the titular writer.
In a weird connection, a tycoon feels his life challenged every time when a monstrous, god-like tyrant in the fictional world is in danger. Believing he will die if the tyrant is killed, the tycoon commands his assistant to hire an assassin to murder the writer, but things get complicated.