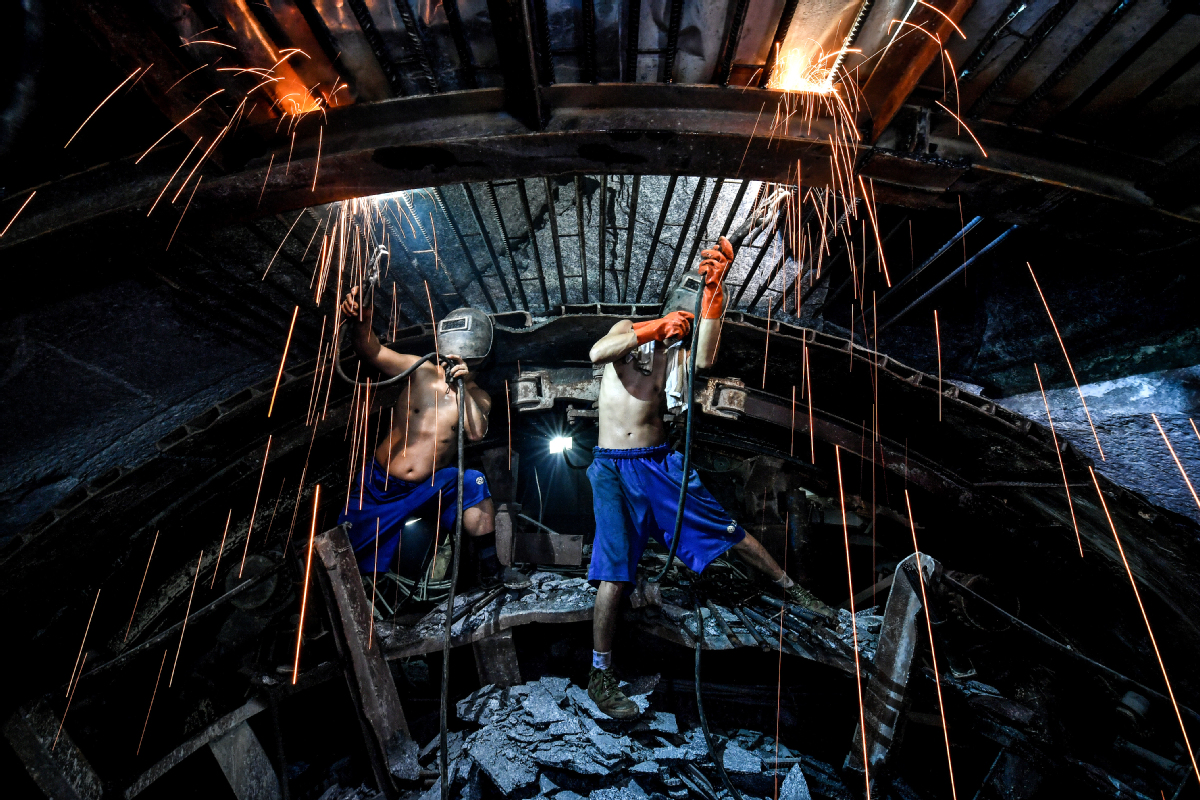 Tunnel workers overcome harsh conditions for river transfer project.
At the No 4 inclined wellhead of the Qinling Mountains Water Conveyance Tunnel in Northwest China's Shaanxi province, hot steam continuously jets out.
At the excavation site about 10 kilometers away from the wellhead and 1,840 meters deep, more than 100 workers, shirtless, are busy digging, cleaning and transporting in a tunnel with a temperature of more than 40 C, relative humidity of 90 percent and virtually no natural wind. It's like a big sauna house in the dark. Sweat constantly seeps from the workers' body, condenses on their skin and hair ends, and finally merges into water lines, dripping into the mud.
This is the first time that a tunnel has been dug into the base of the Qinling Mountains, one of the top 10 mountain ranges in the world. As the top priority of the Hanjiang-to-Weihe River water diversion project, also known as the south-to-north water transfers project of Shaanxi province, the task is to introduce Hanjiang River water into Guanzhong area to ease water supply strains in large-and medium-sized cities such as Xi'an, Xianyang, Yangling and Weinan in central Shaanxi.