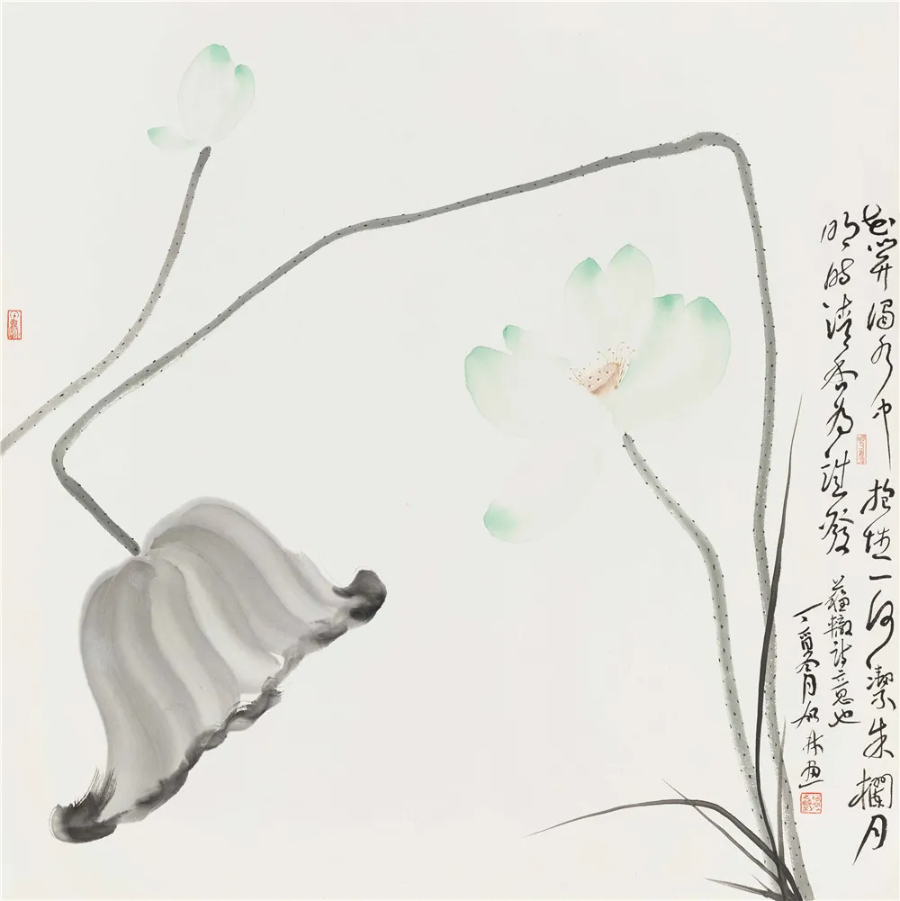 Beijing-based ink artist He Jialin continues the tradition of classical Chinese literati paintings in his work, in which the forms of painting, poetry and calligraphy co-exist in radiance.
The serene color system and fascinating strokes lend his paintings a scholarly temperament and poetic beauty.
Roaming of Brush and Ink, He's solo exhibition at the China National Academy of Painting's museum until Feb 28, shows his dozens of ink paintings which offer a perspective into his spiritual world and also pay tribute to the richness of the mind and soul of ancient Chinese scholars.
The first of the academy's Not Alone in the Righteous Path exhibition series, He's show reflect how the ink art traditions enrich people's daily lives, behaviors and perceptions of the world.