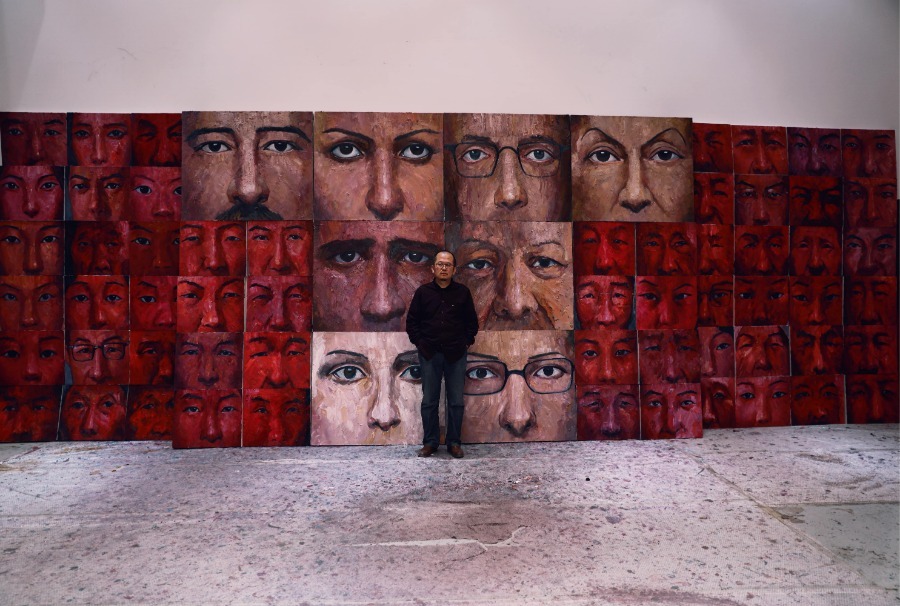 Beijing-based artist Liu Ruowang is known for depicting animals in his paintings, sculptures and installations to imply the complicated relationships between humankind and nature and other living creatures.
In the summer of 2020, Liu began an exhibition series at home and abroad to show his works engaging viewers in a discussion on issues emerging in the pandemic.
The exhibition was held in Florence, Italy, Yukou and Yulin, both in Shaanxi province, and Yanggao of Shanxi province. Titled Ruowang: Coping with COVID-19, it is now on at Liu's Dudu Art Museum in Beijing displaying large-scale, eye-arresting paintings, installations and mixed-media works.