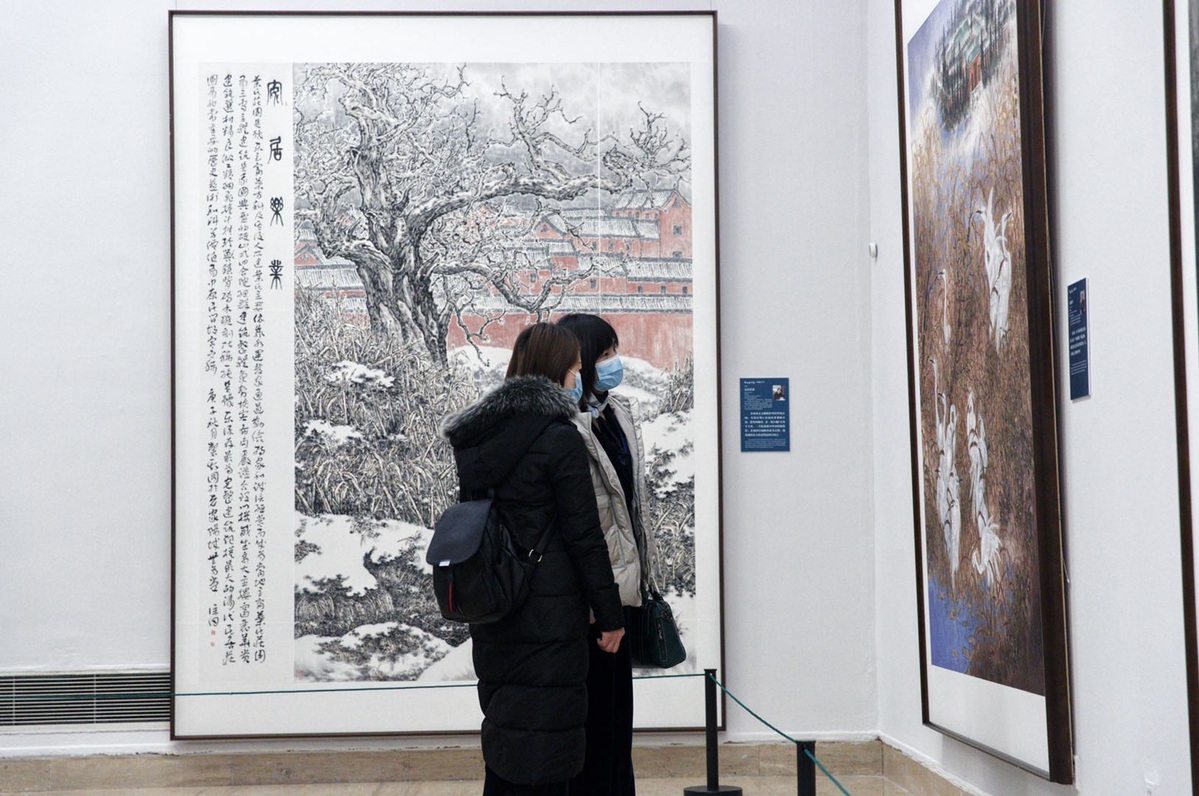 The city of Zhoukou, situated in the floodplain between the Yellow River and Huaihe River in Central China's Henan province, boasts a long history and was one of the earliest hubs of Chinese civilization.
An exhibition now on at the National Art Museum of China until Jan 3 shows nearly 100 artworks tracing Zhoukou's past and unfolds a panoramic view of its present.
Paintings and calligraphic works on display hail the city's traditions and cultural accumulations. They spotlight its natural landscapes and important figures over the past century. And they introduce its urban development, through which one can anticipate the future of the central area along the Yellow River.