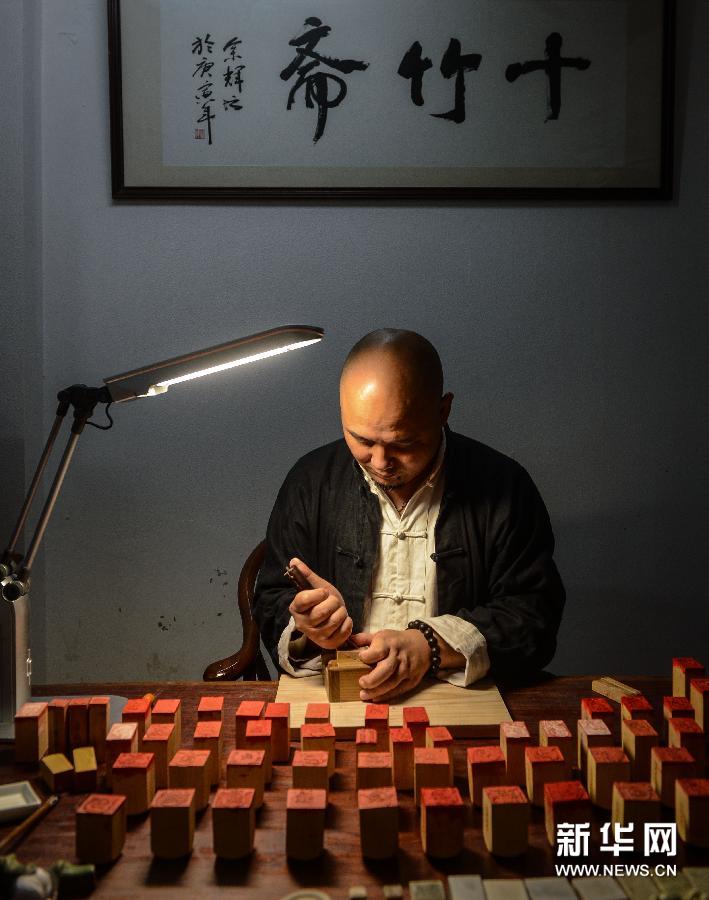 Wei Lizhong carves a celebrity's image onto a seal in Shizhuzhai studio. [Photo/Xinhua]
Wei Lizhong, inheritor of Hangzhou's woodcut print craft, has made more than a hundred celebrity seals, including Chinese and foreign celebrities' images. His innovation injects new vitality into this traditional craft. Wei created the Shizhuzhai studio in 2001 and he was a student of Chen Pinchao and Zhang Genyuan.
The woodcut print is evolved from the traditional color print that is to create a high quality copy of Chinese painting and calligraphy and is based on the woodblock overprint and "Gong Hua" techniques of the Ming Dynasty. The process consists of four steps: outline tracing, woodblock cutting, watermarking and framing. In 2008, the woodcut print was listed in the catalogue of national intangible cultural heritage.
We Recommend: