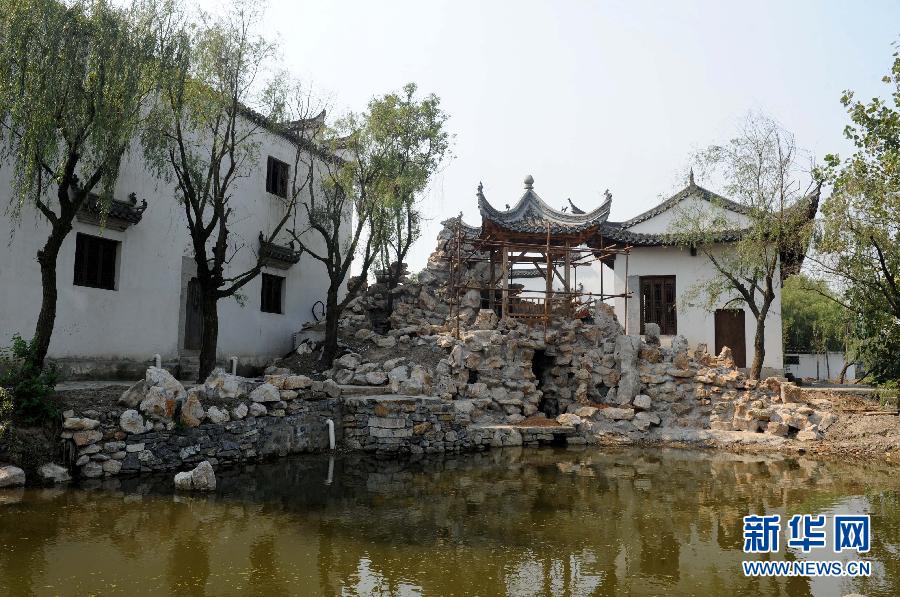 A garden landscape in typical Hui-style, with white walls and black tiles, offers a tranquil view. [Photo/Xinhua]
The main body of a garden, displaying all sorts of Hui-style landscape designs, has been completed in Tongling city of East China's Anhui province recently and is expected to open to tourists at the end of this year.
Its owner, a private entrepreneur who has an intense fondness for Hui-style architecture, has invested more than 30 million yuan on the project.
Located in Liqiao village of Tongling, the garden covers an area of nearly 4,000 square meters.
After its completion, the garden will display plenty of Hui-style woodcarvings, brick carvings and stone carvings that the entrepreneur has collected over the years. It also will be used to publicize Hui-style folk culture in Tongling.
We Recommend: