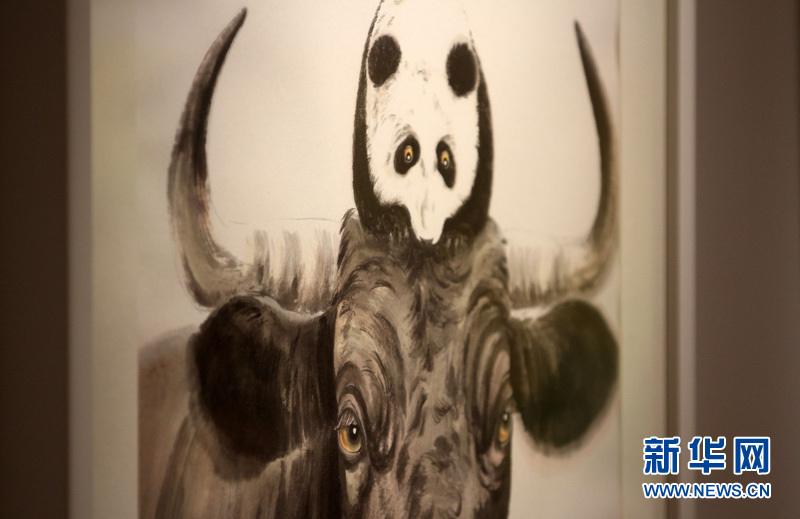 The exhibition of Pandas and Their Friends in underway in Singapore. [Photo/xinhua]
Chinese artist Liu Zhong brought 20 of his Giant Panda paintings to Singapore on Oct 3 for an exhibition titled Pandas and Their Friends. Stephen Leong Chun Hong, chairman of the Singapore's artists association, famous painter Lin Xiangxiong, Li Baoguang, Chinese counselor to Singapore and Xiao Hua, cultural counselor of the Chinese Embassy to Singapore, attended the opening ceremony of the exhibition.
Liu's paintings mainly depict the lives of pandas and other animals. Some of the paintings reflect features of Singapore. His painting integrates traditional Chinese painting and western painting skills, which attracted many local experts and art lovers.
This exhibition will run 20 days in Singapore. The next stop is in New Zealand.