Temple, Scrolls, and Divine Messengers: Archaeology of the Land of Israel in Roman Times, an exhibition that explores the belief in divine beings in the Bible and ancient Judaism, will be held at Asia Society Hong Kong Center beginning on Nov. 4.
More than 50 precious cultural relics from the Israel Museum in Jerusalem will be on display, including the Dead Sea Scrolls and Gabriel's Revelation, two of the greatest archeological discoveries in the 20th century.
The Dead Sea Scrolls are a collection of some 981 different texts that were discovered between 1946 and 1956 in 11 caves on the northwest shore of the Dead Sea.
Gabriel's Revelation is a one-meter tall stone tablet with 87 lines of Hebrew text written in ink and tells of a war in Jerusalem. It was discovered on the east shore of the Dead Sea in 2000.
The exhibition is co-hosted by the Asia Society Hong Kong Center and Israel Museum in Jerusalem and will be on exhibit from Nov. 4 to Jan. 25, 2015.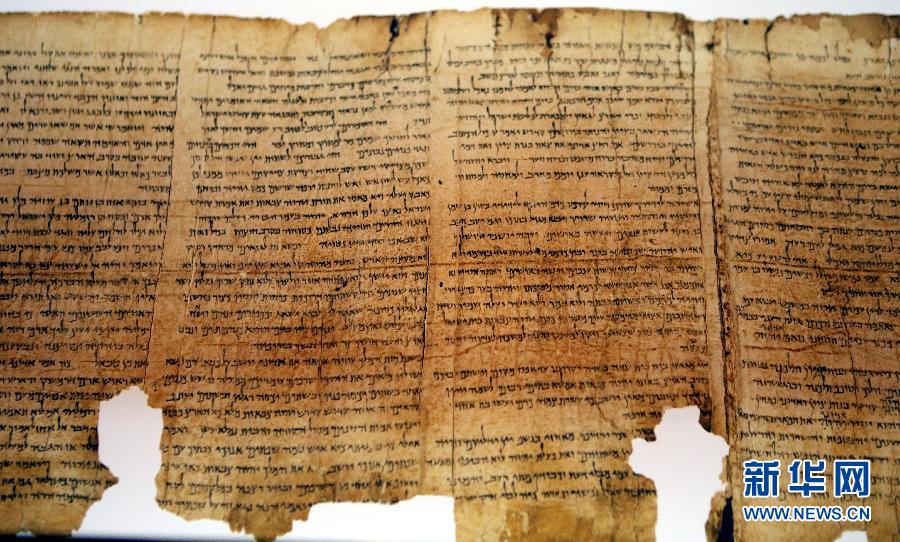 The Great Isaiah Scroll, the best preserved hand scroll of the Dead Sea Scrolls, was displayed at a preview exhibition at the Asia Society Hong Kong Center on Oct. 30, 2014. [Photo/Xinhua]
Recommend: