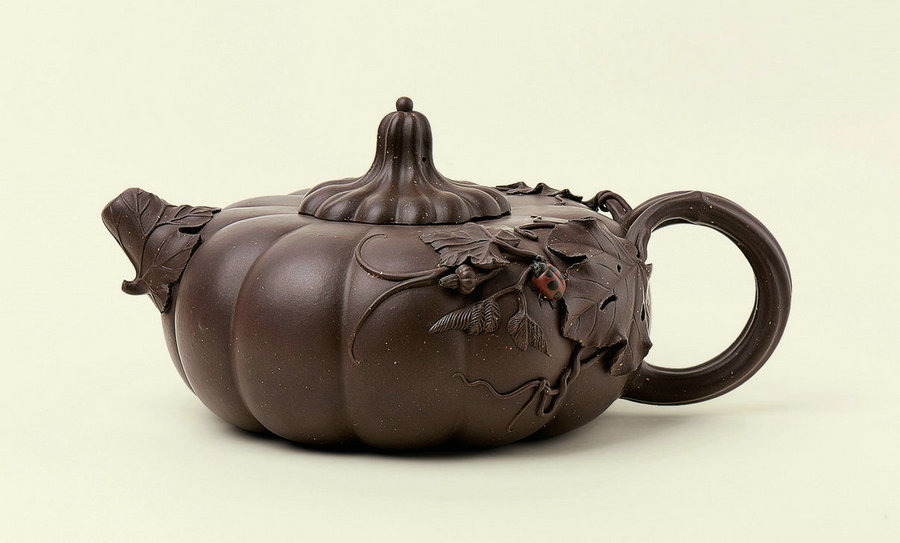 Wang Yinxian pumpkin-shaped pot, sold for 4,600,000 RMB at China Guardian 2011 Autumn Auctions [Photo/ english.cguardian.com]
The zisha teapot, or purple clay teapot, is a unique Chinese art created during the Song Dynasty, and blossomed during the early Ming Dynasty. It can be referred to its place of origin, Yixing, which is located in southern Jiangsu province. What makes it special is a certain kind of zisha clay that does not exist anywhere else but Yixing.
The zisha clay was considered the best material for brewing tea for its distinctive mineral content. The clay is rich in iron, which helps sustain the temperature of the heated water. The tea's delicate oils also can be absorbed into the walls of the zisha pot, adding enhancement to the tea's flavor. Since then, the Chinese have loved zisha teapots.
Since the Halloween is coming, let's take a look on the pumpkin-shaped zisha teapots.
We Recommend: