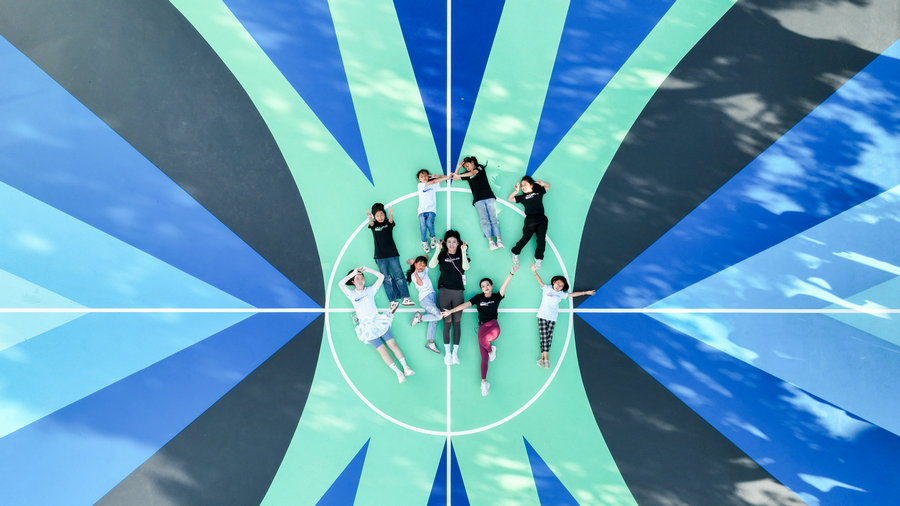 Ye Tingting, a sophomore from Zhejiang University, has just had a truly unforgettable summer vacation. Early in August, she traveled all the way from Hangzhou in Zhejiang province with other 14 university students, to a quaint village school nestled in the scenic landscape of Dali in Yunnan province.
They were volunteers on a twoweek summer camp for the school's students, with a special focus on empowering the young girls of the community. They organized a range of activities including gender education sessions, music workshops, storytelling sessions and sports classes, and spent their days alongside the young learners.
For Ye, this opportunity was something she had eagerly anticipated.
Growing up in a small town in Wenzhou, Zhejiang, she had a formative experience at a charity pairing event, where she was introduced to an "elder sister" from the city.
"She went all over buying the school supplies I needed, including a pink backpack that I absolutely loved," Ye recalls.
"The encounter had a profound impact on me, as it showed me the care outsiders could have for me. Accepting such goodwill but not passing it on would leave me feeling disappointed in myself."