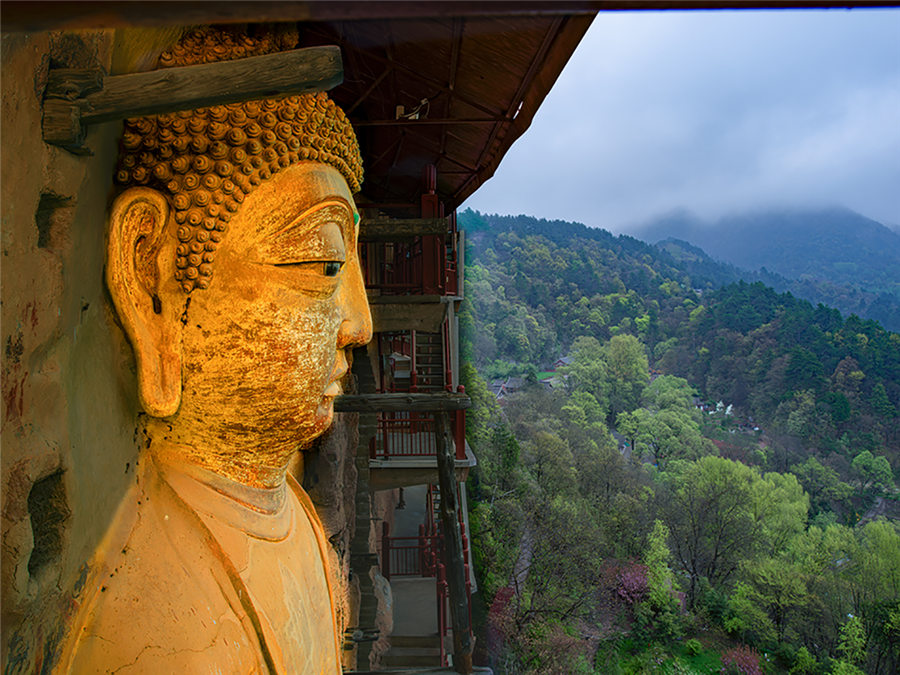 The Mogao Grottoes in Dunhuang stands as a remarkable testament to the cultural heritage of the ancient Silk Road. Being the world's largest and most complete preserved treasure house, the Mogao Grottoes now has 735 caves preserved, boasting 45,000 square meters of murals and over 2,000 colored sculptures. It was listed as a World Cultural Heritage site in 1987.
Hailing from the Dunhuang Academy, Wu Jian, a dedicated photographer, employs not just cameras but also the art of light and shadow to convey the historical essence of these cultural treasures.
Under the guidance of photography master Li Zhenbo, Wu began his journey into the realm of artistic photography at the academy in 1981. Over time, he came to perceive the murals and sculptures within the caves as representations of actual people. Photography, he realized, transcends mere documentation, evolving into an art form that employs light and shadow to convey feelings. It melds artistry, scholarly pursuits and technical prowess into one harmonious whole.