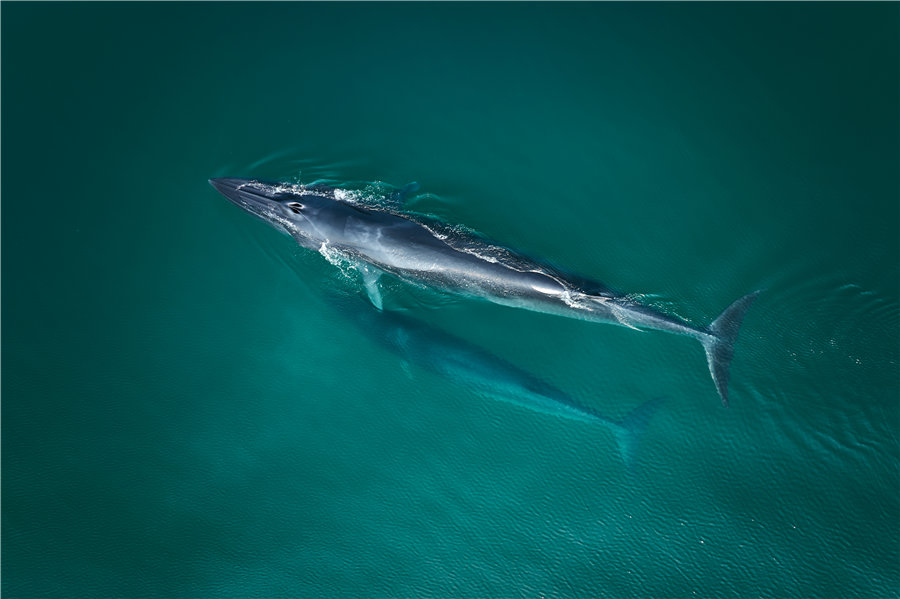 Creatures in nature are interdependent, and each species plays an indispensable role in natural ecosystems.
The Bryde's whale, mainly found in tropical and subtropical waters, is considered a mysterious cetacean species. Measuring between 10 to 13 meters in length and weighing 10 to 15 tons, these whales have a significant impact on the marine ecosystem. By consuming large quantities of plankton and small fish, they not only sustain their own lives, but also serve as a food source for other marine organisms. Additionally, their feces provide essential nutrients for marine phytoplankton, helping to maintain an ecological balance.
According to monitoring data, the population of Bryde's whales in the waters surrounding Weihzou Island in Beihai, Guangxi Zhuang autonomous region, increased to 60 in 2023. This is indicative of a healthy ecological environment in the area.