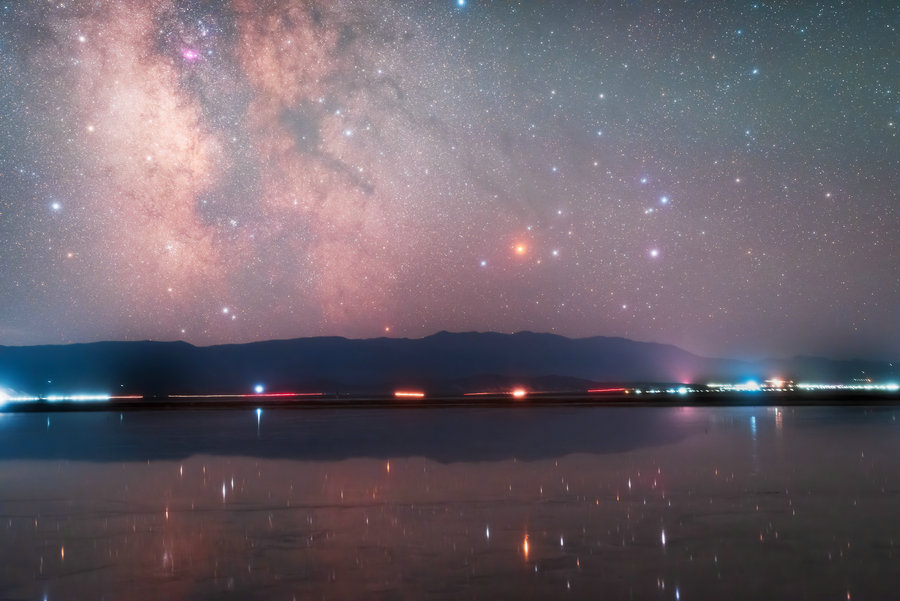 Stargazing tourism is shining bright in Hami prefecture, the Xinjiang Uygur autonomous region, as local government hosts a series of events to promote its starry skies for photographers and tourists alike this summer.
More than 20 astronomy photographers from around the country joined a weeklong trip, organized by the Hami government and China News service, from Saturday.
With a theme of "unlocking the secrets of starry skies", the event offered a good opportunity for the photographers to capture the stunning views of the stars while enjoying the beautiful scenery and the unique ethnic culture in Hami.