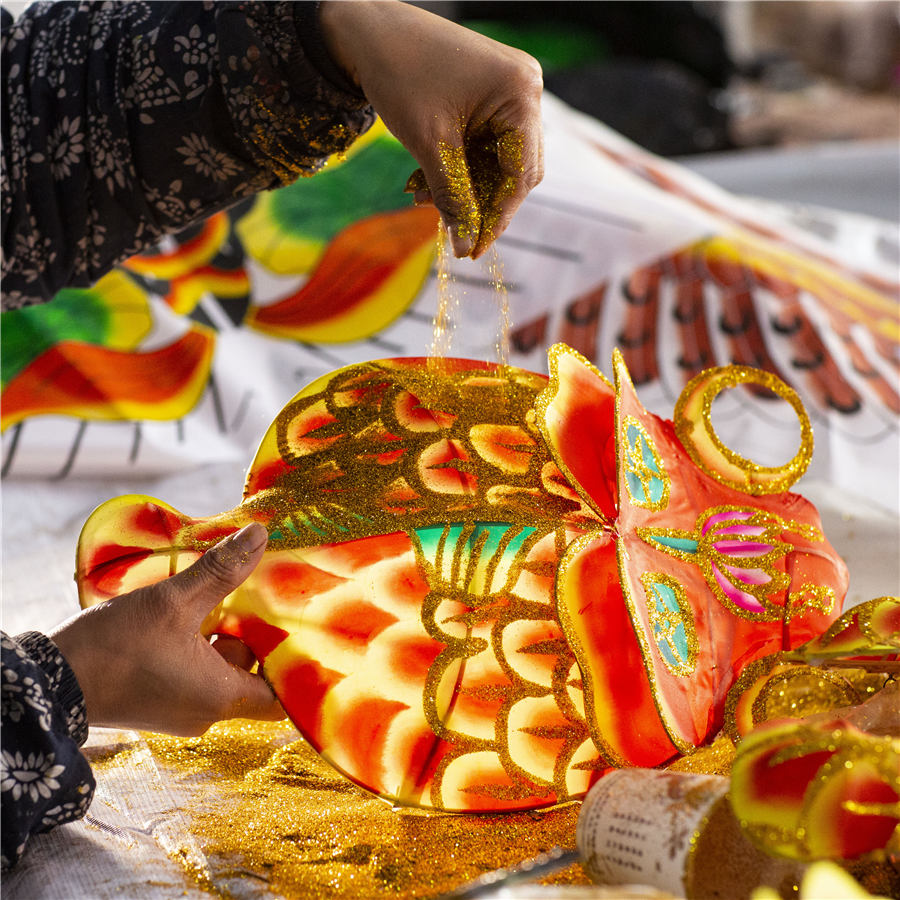 The photo series, titled "Guarding Spiritual Home", serves as a comprehensive documentation of the intangible cultural heritage items and their representative inheritors in Weifang, Shandong province. Through the language of photography art, it aims to convey the profound significance and value of these cultural treasures.
Photographer Zhang Jingguo, a member of the China Photographers Association, builds a series of miniature landscapes for the heritages combining modern technology with artistic creation, which is an innovative way to promote and protect the intangible cultural heritage.
Over the past 20 years, the photographer has used his camera to narrate more than 30 stories about intangible cultural heritage items in Weifang. He emphasizes the urgency of documenting these cultural traditions, as many of the inheritors are elderly folk artists. He said that he has to quickly shoot and record the inheritors to ensure the proper preservation and continuity of these arts and crafts for future generations.