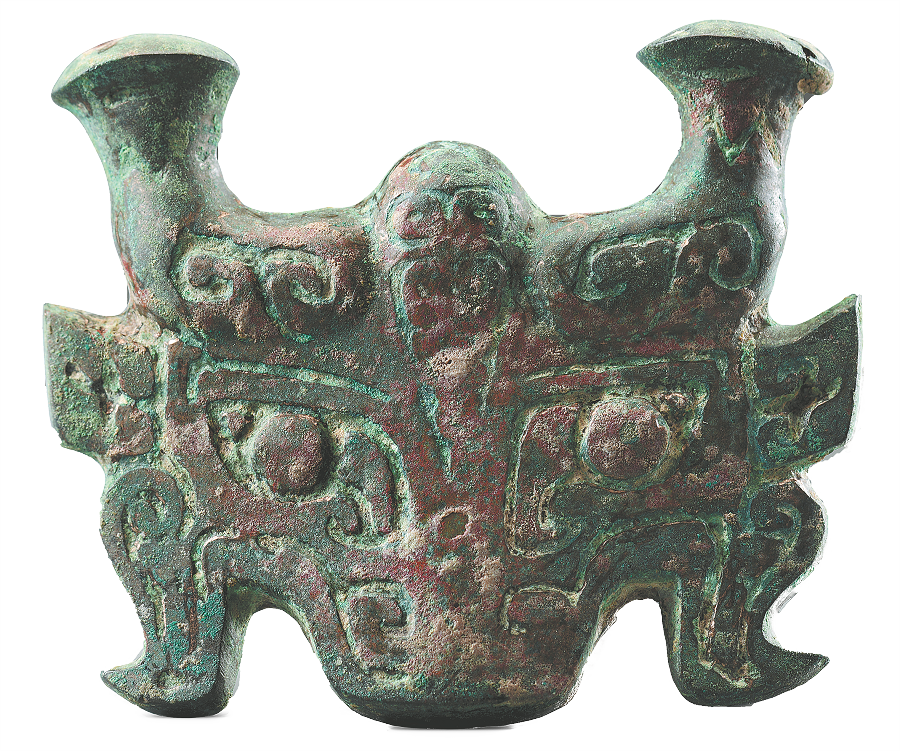 Since the 1940s, scattered bronzeware has been accidentally discovered in a dozen counties on the Shanxi-Shaanxi Plateau by local people on a number of occasions. Although they sent the artifacts to local museums, archaeological researchers found it difficult to ascertain detailed background information, such as where exactly they were found, how they were discovered and whether or not they were in close proximity when discovered and retrieved.
But questions surrounding them may soon be answered.
This is due to the recent excavation at the Zhaigou site in Qingjian county, Yulin city, Shaanxi province. It has revealed the largest Shang Dynasty (c. 16th century-11th century BC) site with the richest remnants yet found on the Shanxi-Shaanxi Plateau.
The site has tombs of the late Shang period, the largest in scale and number on the plateau, and those buried in the tombs enjoyed the highest status, of all the Shang tombs excavated so far in the region, according to a news conference by the National Cultural Heritage Administration on May 30 in Beijing.