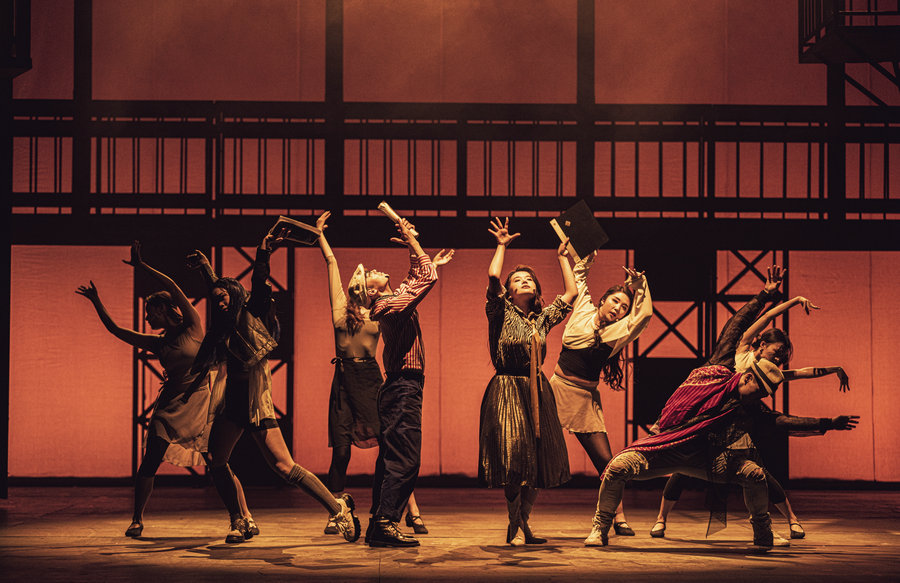 Chinese musical, Love Song, premiered at Tianqiao Performing Arts Center in Beijing with five shows from June 9-11.
Young singers, including Ai Boning, Kang Keran, Mi Chenchen and Li Mingyu, who have gained a large fan base among musical lovers, played leading roles. Over 40 students from Sichuan University of Culture and Arts also performed in the musical.
The musical was inspired by a Chinese song titled The Ali Mountain Girls, which became popular after it was performed by singer Xi Xiulan during the most-watched CCTV Spring Festival Gala in 1984.