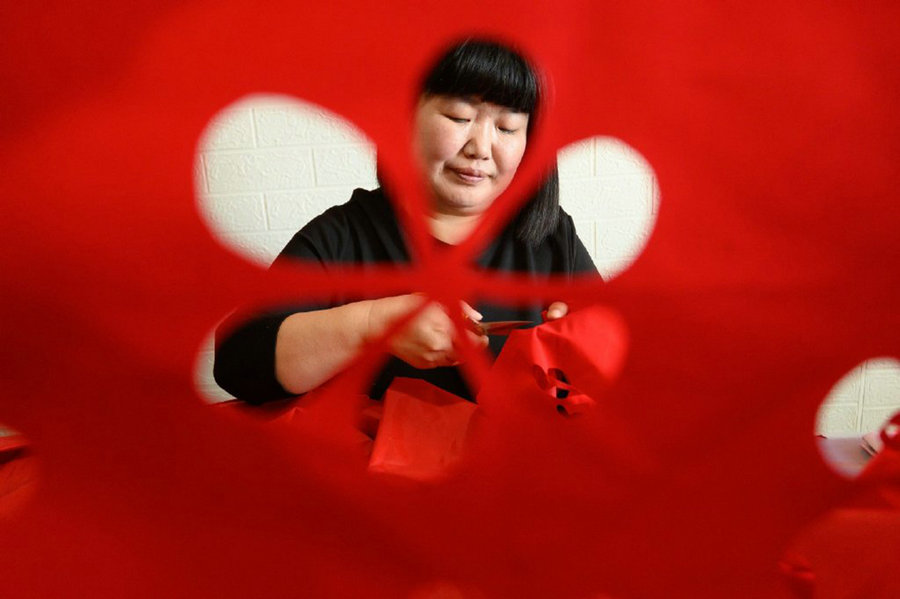 Recently, a group of students from the Naoma Primary School in Xinghualing district of Taiyuan, Shanxi province gave a special hanfu show — using the traditional Chinese style of clothing — at a sports meet.
The clothes, made of paper cuttings, were created by Wu Wenxiu and her students.
The 54-year-old math teacher at the school has shown great interest in paper-cutting since her childhood, and now she integrated the skills into her teaching — for example, using principles of paper cutting in her math lessons.