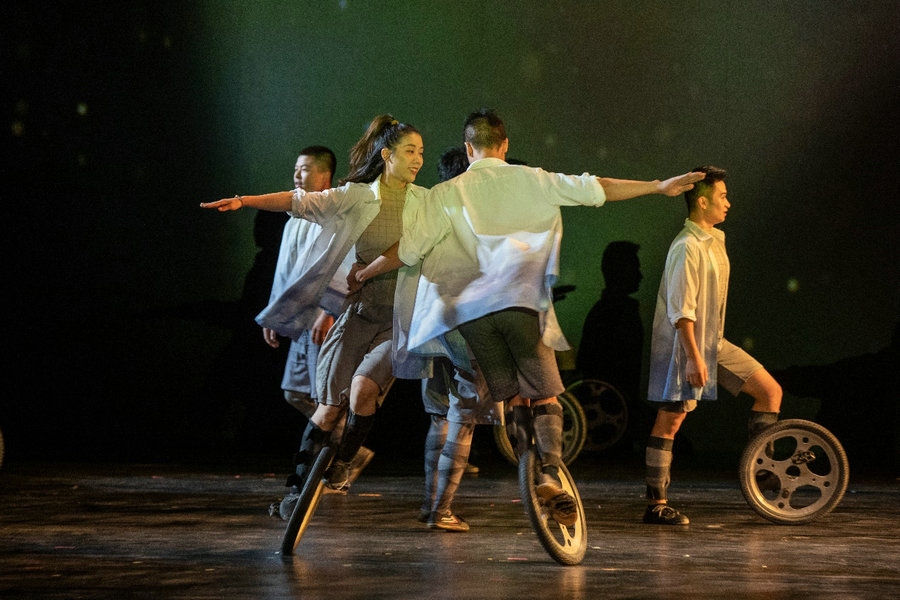 Youth Has Another Name, a new acrobatic show produced by Hunan Provincial Performance and Arts Group, was staged at Poly Theater in Beijing on May 23.
The show features a diversity of art forms, such as acrobatics, dance, music and visual arts. With four chapters, the show depicts the contemporary young Chinese people pursing their dreams.
The show was premiered in 2021 and toured nationwide.