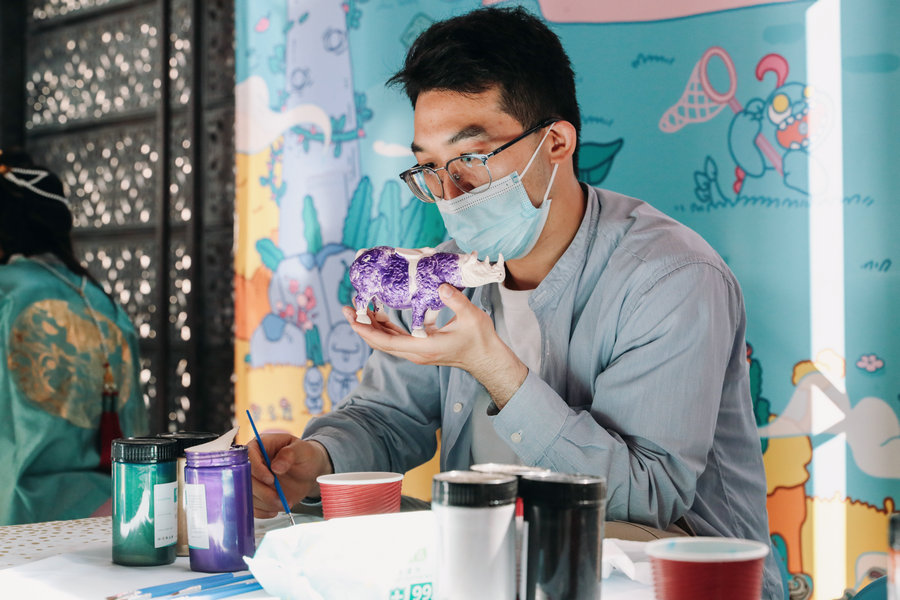 The theme for this year's International Museum Day, which falls on May 18 annually, is "museums, sustainability and well-being".
The National Museum of China launched a four-day hands-on program for visitors at its gift shop and experience area. People can color the models and learn to inlay metal threads by which they can better understand the patterns and handicrafts of some of the museum's artifact collection.
For example, they can layer colors and outline patterns on a ceramic model made after a rhinoceros-shape bronze zun vessel, which dates back to the Western Han Dynasty (202 BC-AD 24), one of the most important objects housed at the National Museum of China.