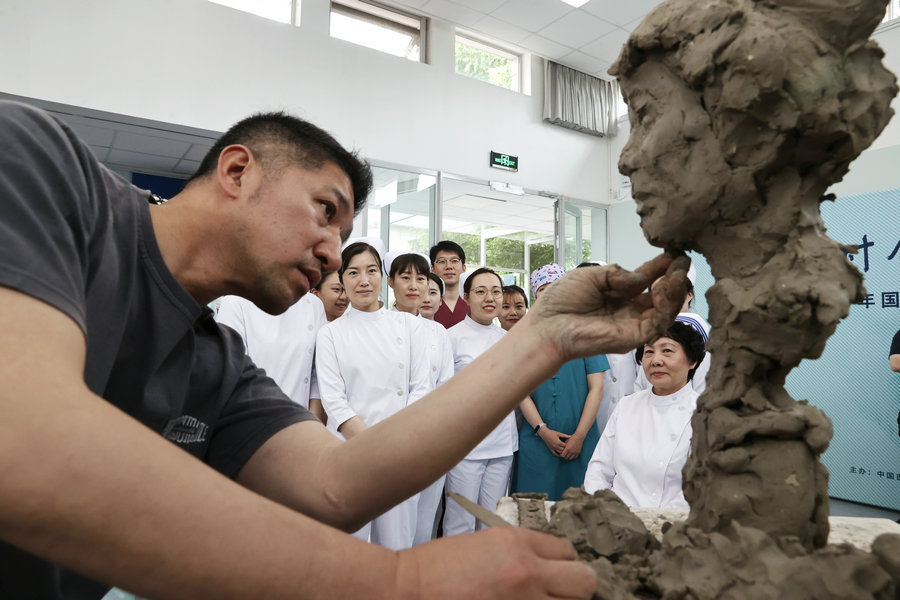 Three nurses from Peking Union Medical College Hospital, who have been awarded for their hard work at the hospital and when dispatched to other places, were invited to sit for portraiture making by sculptors.
The event was held at the National Art Museum of China before the International Nurses Day, celebrated on May 12 on the birth anniversary of Florence Nightingale (1820-1910).
The process was observed by NAMOC's volunteers and primary students. On-site portraiture making for model workers and social luminaries is a long-term project at the NAMOC that has been integrated into its public education program.