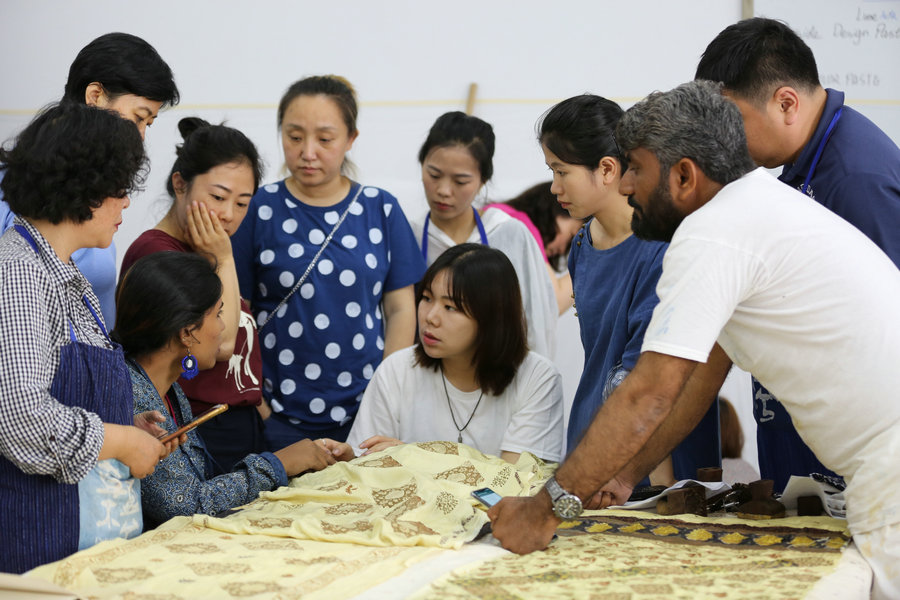 Chen Yongmei invented an environmentally friendly dyeing method involving the recycling of waste products of vine tea.
"We extract plant pigment from old leaves of vine tea and dye cotton, hemp, silk and wool. It is finally used for clothes and home textiles," she said.
Born into a family whose livelihood depended on plant dyeing, Chen developed special feelings for the process as a child. By chance, she found that old vine leaves from her hometown made a good dye, and she opened her own business in Zhangjiajie, Hunan province, in 2020.
A clothing design major in college, she now combines fashion elements into her products.
Her company has a new plant dyeing garden for raw materials, and it plans to build an education base for whoever interested in the process to try it.