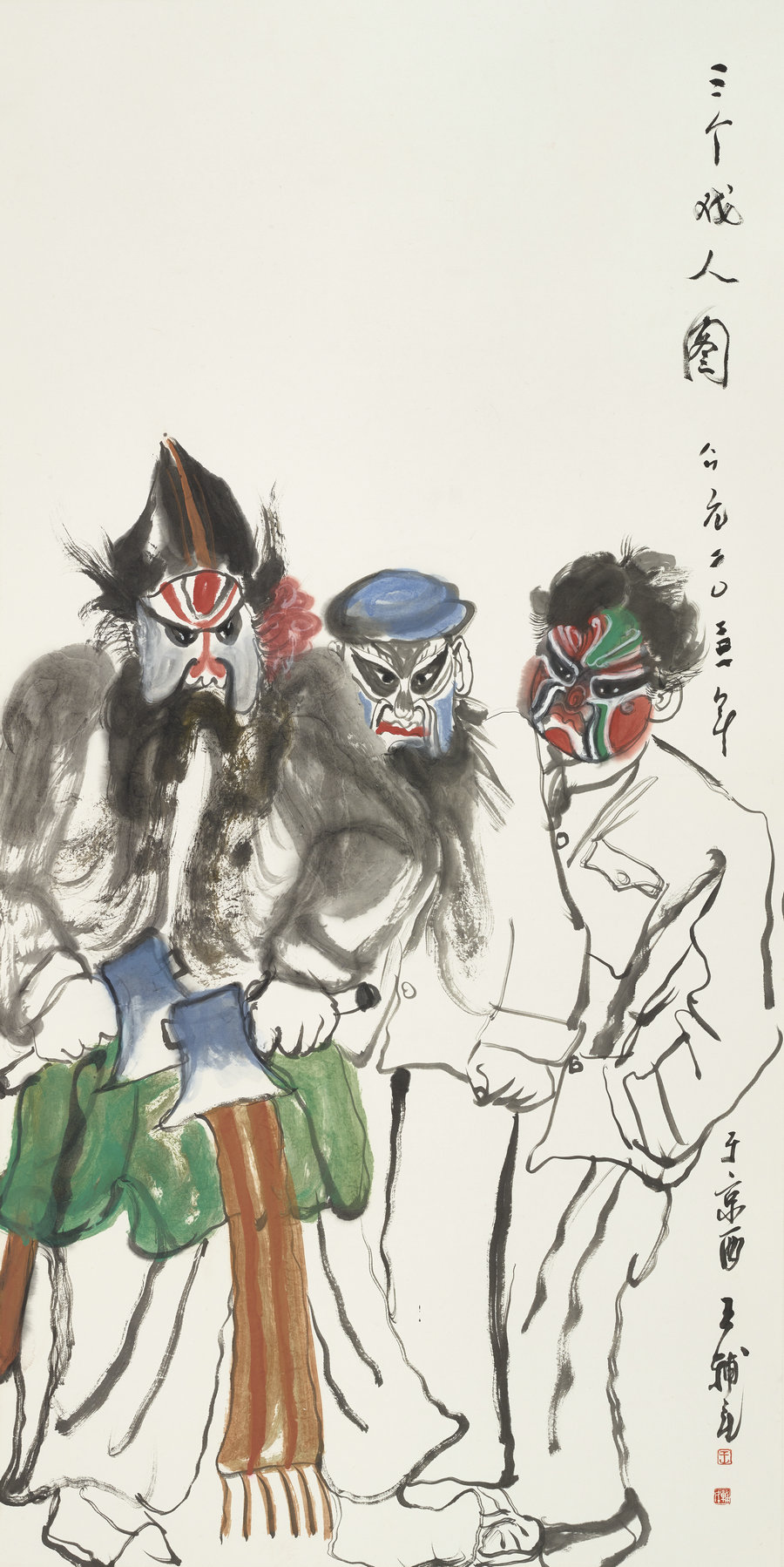 Shehuo ("village fire"), a variety of performances including local operas and acrobatics at folk festivals, is one of the most dynamic parts of China's folk culture. It is still held in some rural areas, but overall, the custom is waning. Under the vibrant ink strokes of Wang Fumin, the artistry and liveliness of folk opera actors and actresses are preserved.
An ongoing exhibition at Zhongshan Museum in Zhongshan, Guangdong province, shows more than 70 figure paintings of Wang. The most of them are depictions of those opera performers at shehuo. He has also incorporated the elements of traditional puppetry and New Year paintings to show the audience an atmosphere of extensiveness and raw powers of the Northwest.
The exhibition runs through May 28.