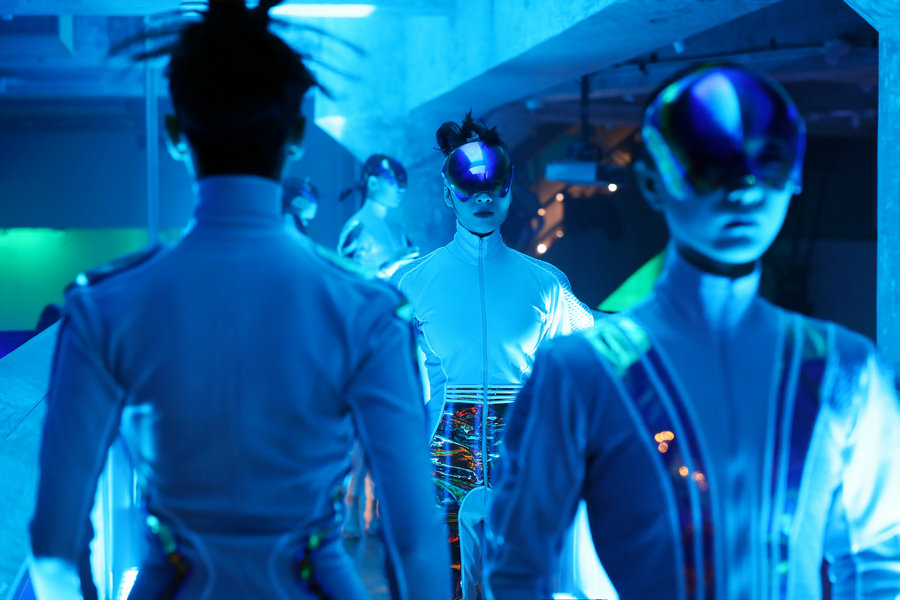 Immersive dance performance Mobius debuted at the CHAO Bridge Space in Beijing on April 22 as part of the 17th edition of Festival Croisements.
The production was jointly created by the School of Arts and Communication at Beijing Normal University and the Lyon National High Conservatory of Music and Dance in France.
During the past two years, the two institutions have been exploring collaborations in aspects including curriculum, seminars, workshops and artistic creation, and teachers and students from both institutions co-created and rehearsed the dance online.
Consisting of three parts - order, manipulation and celebration - the production aims to present humans veering between reality and the virtual world, and inspires the audience to reflect on their relations with the artificial entities such as manufacture, technology and information.