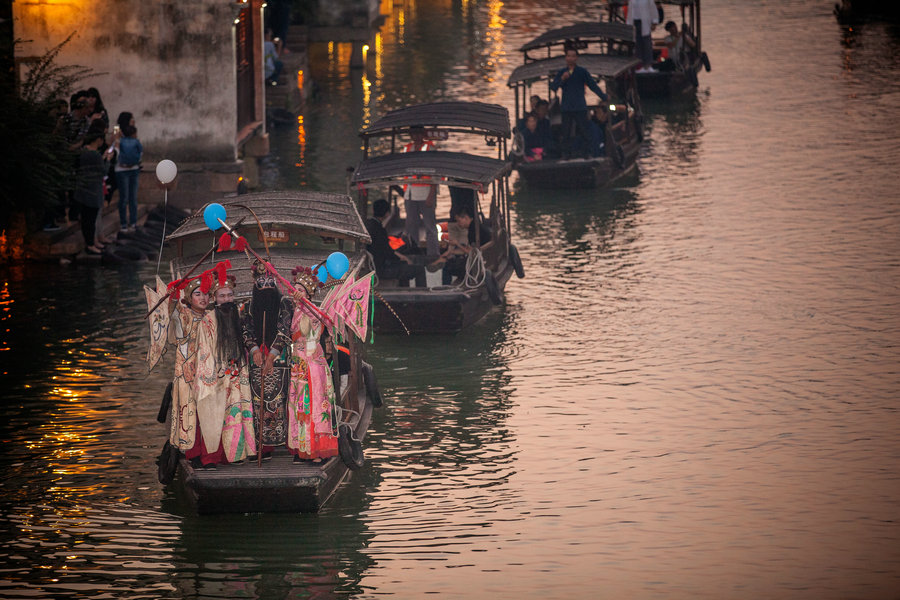 Under the theme of "Arise", the 10th Wuzhen Theater Festival will take place from Oct 9 to 29 in Wuzhen, Zhejiang province.
The theme has been elaborated as "taking off in flight and setting forth on new journeys" by the festival's committee.
On May 5, the committee announced the topic for the emerging theater artists' competition, which features three elements: train tickets, world famous paintings and horses. Applicants are required to use the three elements to create theatrical productions that last less than 30 minutes. The committee will provide a simple stage set, such as tables and chairs. Applicants cannot produce or take large stage sets.
The deadline for application is Aug 20 and 18 winners will be announced on Sept 24 and will be staged during the Wuzhen Theater Festival. Six winners will be selected after the public performances during the festival.