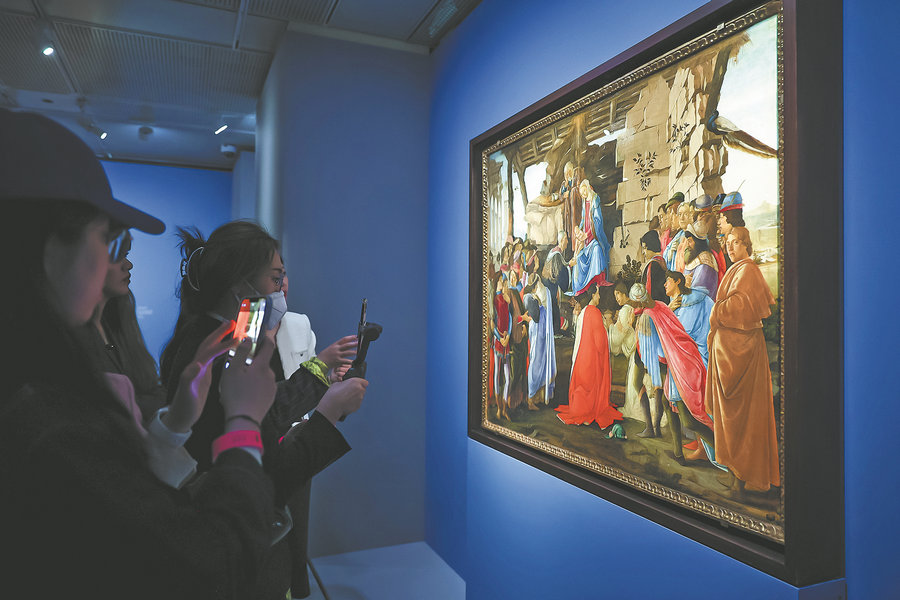 Botticelli and the Renaissance, an exhibition at the Bund One Art Museum in Shanghai, is the largest showcase of works by Sandro Botticelli (1445-1510) ever held in China.
On exhibition are 10 original paintings by the artist and 38 by his contemporaries from the Uffizi Galleries in Italy.
Most of the works are on showcase for the first time in China.
The exhibition, which started on April 28 and will run until Aug 27, is the second show created under the agreement signed in 2021 between Tix-Media and the Uffizi Galleries, which is home to one of the world's most significant collections of Renaissance paintings.
According to the agreement, the two parties will host 10 exhibitions at the Bund One Art Museum over five years.