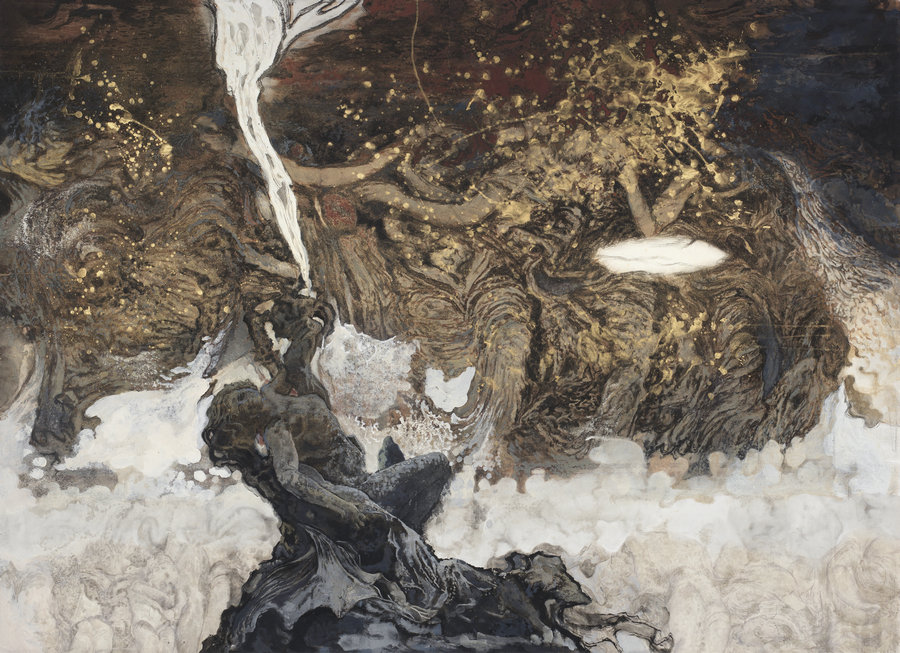 Ink artist Mo Xiaosong's current one-man show, The Brilliant Charm, at the National Art Museum of China, navigates his experiment with the forms and techniques of Chinese painting to present the cultural spirit of the East and West throughout three decades.
Part of the 70-odd works at the exhibition are paintings in which he has blurred the style boundaries of the figure, flower-and-bird and mountain-and-water genres of Chinese painting, presenting refinement and grace.
Other works on show were inspired by his journeys to Greece, Italy and other historical sites in Europe. He incorporated the motifs and elements of ancient Greece and Rome to offer a unique Eastern perspective of the Western civilization. For example, he depicts those figures on ancient Greek pottery in the way he outlines a monumental mountain peak in Chinese painting, which not only gives the audience a fresh experience but also evokes in them thought about history and cross-cultural dialogue.
The exhibition will end on May 8.