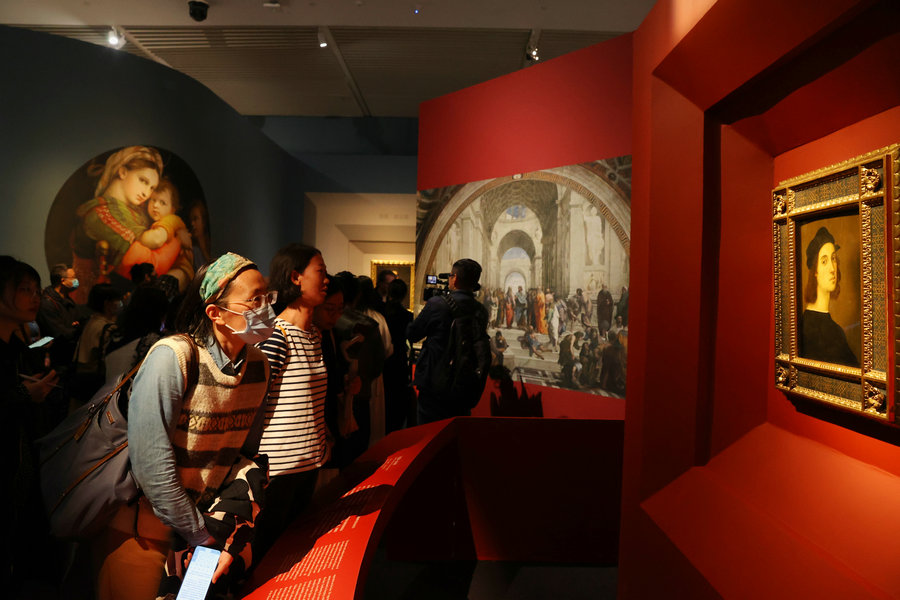 Dozens of fine examples of how great artists depicted themselves from a Florence collection were revealed to the audience at the National Museum of China, re-igniting people's interest in the artistry and underlying meanings of self-portraiture over several centuries.
Self-portraits made by luminaries from the Renaissance to modern times in the collection of Uffizi Gallery are on show through to Sept 10, which engages viewers in a straightforward dialogue with artists, such as Raphael, Rembrandt, Giorgio Morandi, Chagall and Yayoi Kusama.
It is time travel throughout the centuries to catch glimpses into the influence social values had on art and artists and the changing mentality of people from different periods of time and, above all, the timeless charm of painterly images which continue to awe those in an era of social networking and selfie fanfare.
A "light and shadow" immersive room was especially created for the show in Beijing where images of the gallery and its other collections are projected to the arrangement of music.