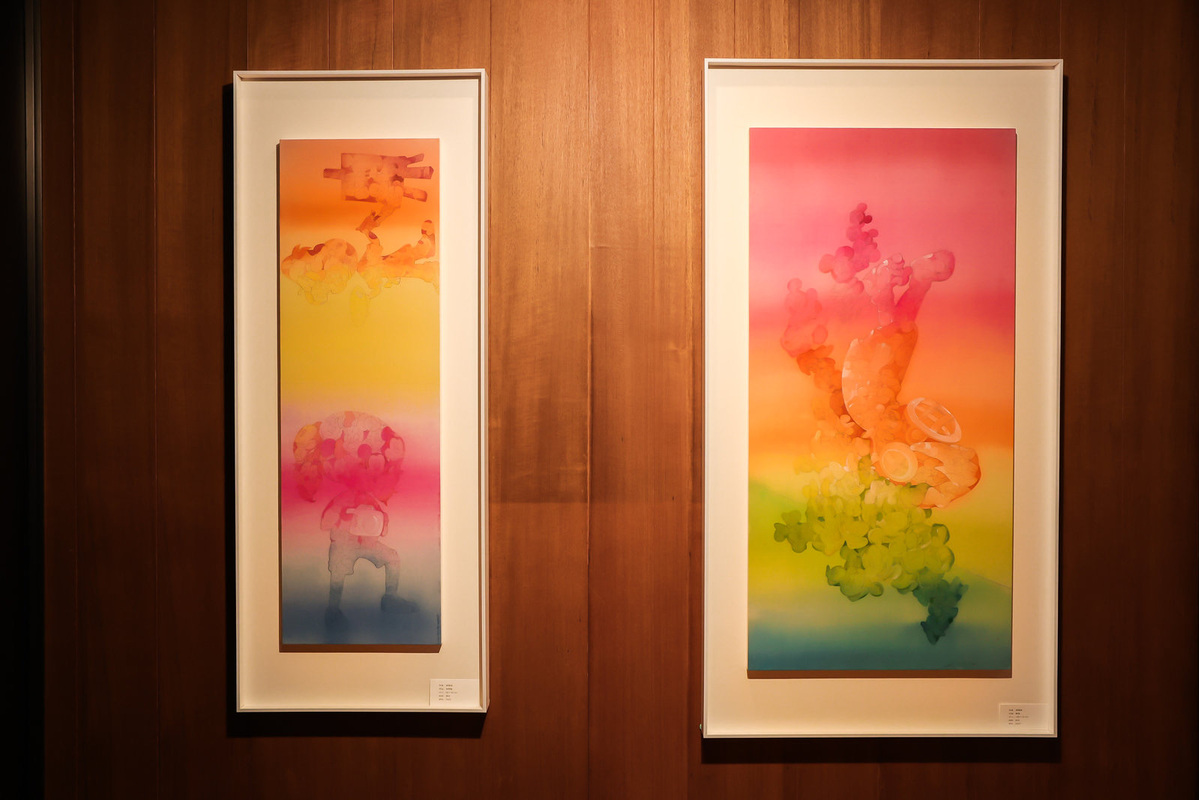 The Blooming in Spring art exhibition kicked off at Bulgari Hotel Beijing on Wednesday.
Titled "Spring Colors Heal," the exhibition showcases artists' unique perceptions of spring to interpret the season's diversity and richness.
Renowned contemporary artist Sun Chu designed the visual theme, "Blooming in Spring", for the exhibition. The work First Bloom fully captures the colors of the season and creates a vibrant landscape, immersing the viewer in the mountains and fields to enjoy the vitality of nature.
Artist Wang You is exhibiting two works, When Seabed Lights Up and OK?. The former portrays a unique ocean scene with colorful coral, schools of fish, and seaweed. The latter depicts a captivating, supernatural scene.
In addition to her paintings and floral works, Huang Lu also brought installation art to the exhibition.
Other artists participating include Cai Jin, You Wendi and Zhang Lin.