Qingming, when the sky is clear and the breeze is gentle, is the perfect time for Chinese people to enjoy the beautiful springtime scenery with friends or return to hometown to pay respects to ancestors. At the same time, the festival allows us to appreciate the cultural connotation of Qingming as one of the "Four Major Traditional Chinese Festivals". Adventures on Qingming Festival 2023, to be aired on Henan TV and Elephant News at 19:30 on April 4, features celebrities from the circles of music, dance, and culture, such as Fu Jing, Güldiyar Anaryit, Liu Jie, Luo Wenbo, Tu Honggang, Wu Bixia, Zi De Guqin Studio, and Zhao Liang, who will take the audience on a magical springtime journey.
Inspired by The Creeping Grass, a famous poem from the Book of Songs, the dance Spring Riverside Beauty is shot in Xiandu Scenic Resort, Lishui of Zhejiang. Dancers flutter their broad sleeves and sway softly with moves of classical Chinese dance, recreating the scene where women in ancient China joyfully embarked on a springtime outing. The musical skit Adventure in Early Spring brings famous Song dynasty paintings to life, such as Along the River During the Qingming Festival, Pictures on Knick-knack Peddlers, and Stomping Songs Along the Valley, starring renowned Chinese soprano Wu Bixia and traditional Chinese music ensemble Zi De Guqin Studio, who turn into characters in the artworks in the company of a weirdly charismatic mashup Song of Paintings. By organically weaving many elements together, the skit puts on a humorous show that suits both refined and popular tastes.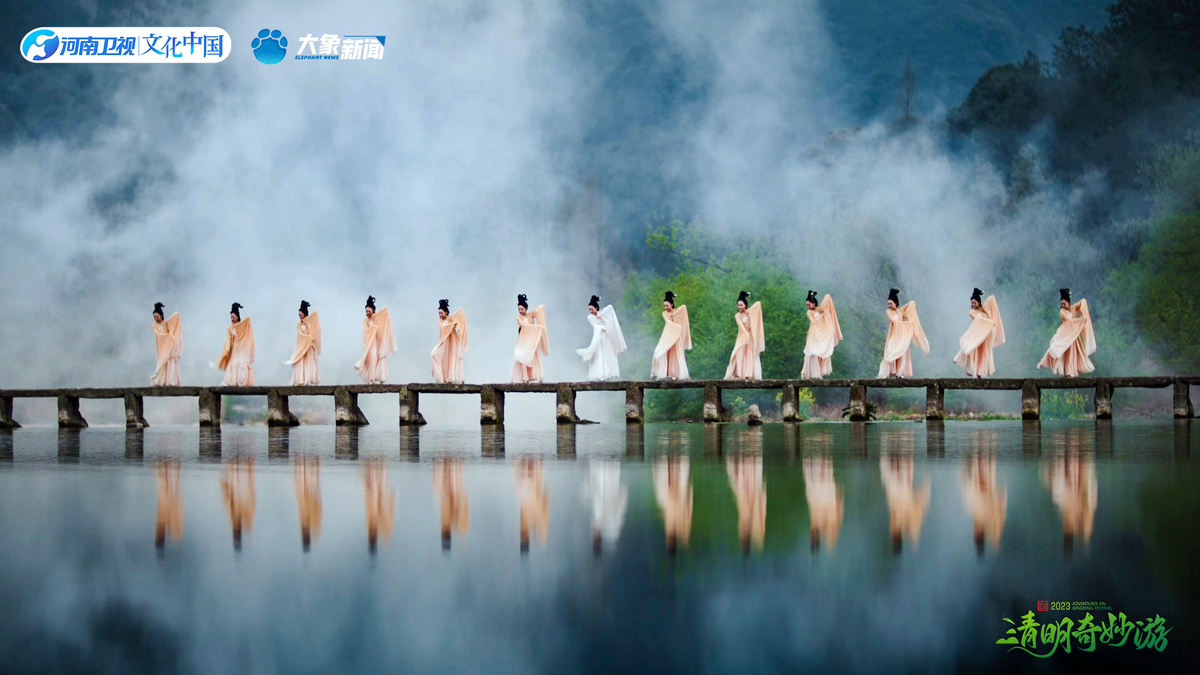 Since the Spring Festival Gala in 2021, Henan TV has been refining its shows themed on Chinese festivals, bringing out the cultural connotations of traditional festivals and innovating new ways of presentation, leaving the audience eagerly awaiting what comes next. Lu Hongli, chief director of Adventures on Qingming Festival 2023who produced serial programs for the Lantern Festival, the Qixi Festival, the Dragon Boat Festival, the Mid-Autumn Festival, and the Double Ninth Festival, elaborated sensational shows such as Guardian Warriors of Longmen, Shaolin Kung Fu, and The Lantern Festival Fairin the Song Dynasty. This time, Lu and her team will showcase the art and culture of Qingming, tapping deeper into the dynamics and hope of Qingming and the emotional value that is unique to the festival through a multitude of songs, dances and instrumental performances.