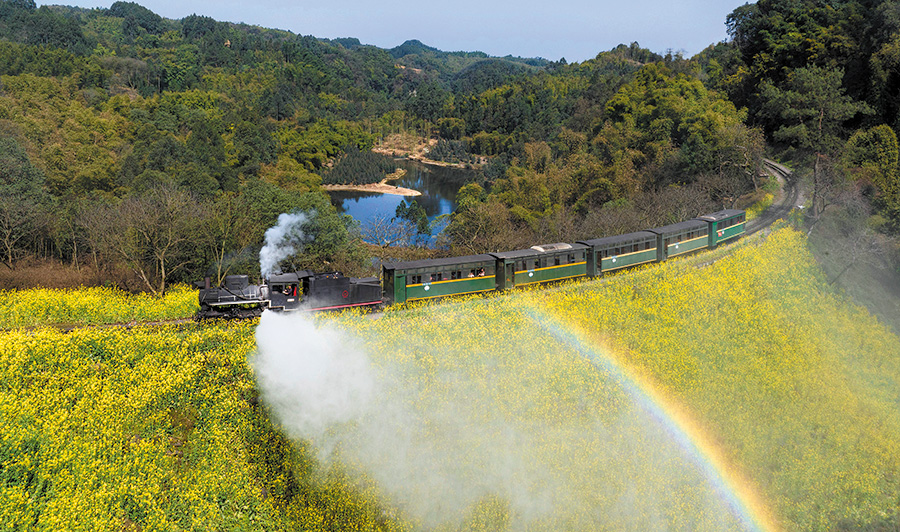 Zhang Xiang leaves his home at around 7:30 am and after 30 minutes he takes photos of the day's first steam train passing through rapeseed fields.
Then he jumps into his car and before the train arrives at its next station, at around 8:40 am, he captures the train puffing smoke. He has the timetable in his mind.
It has been 24 years since the 48-year-old started taking photos of the vintage train.
Known as a "living fossil of the Industrial Revolution", the narrow-gauge steam train runs on a 19-kilometer track through the misty and mountainous suburbs of Southwest China's Sichuan province, providing a journey of reminiscence. It is reported to provide one of the last regular passenger steam train services in the world.
Built to haul coal in 1958, the railway connected Shixi town and Bagou town in Qianwei county, Leshan, Sichuan, and later a couple of passenger coaches were added to the train. It once served as the only way for locals to travel between the two towns.
In the late 1990s, local coal resources started running out, and the train was suspended in 2003.