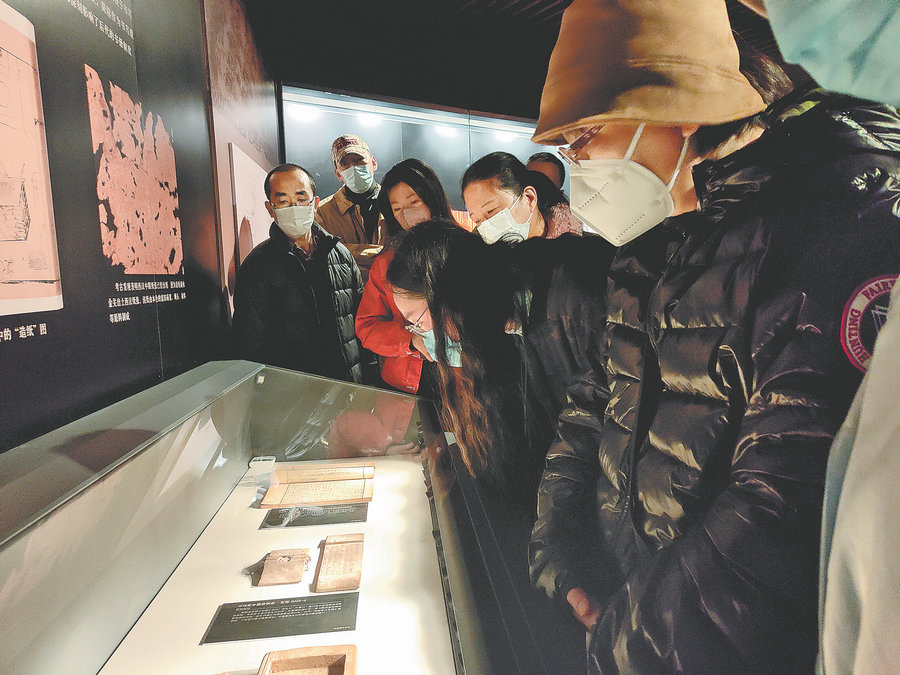 An envoy was dispatched by the central government to extend regards to officials safeguarding border areas in the Western Han Dynasty (206 BC-AD 24). When he passed Jianshui Jinguan, a military post on the northwest border, local officials received him with rice, mutton and liquor, spending 1,470 qian (a currency unit at that time). Each of the 27 officials shared the expenditure.
Such daily activity taking place more than 2,000 years ago, which normally leaves few traces in the historical record, has been recovered from oblivion, traced through a wooden slip unearthed from the Jianshui Jinguan archaeological site in what is now Jinta county, Jiuquan, Northwest China's Gansu province.
This is only a single example of the hanjian (Han-era wooden or bamboo slips recording bureaucratic minutiae, personal letters or contracts) unearthed in the Juyan area, now at the juncture of Jinta and Ejine Banner, Inner Mongolia autonomous region. They record an ocean of information regarding the soldiers who safeguarded the area on behalf of the Han Dynasty (206 BC-AD 220) from 102 BC to AD 169.
Paper was not used widely during the Han Dynasty, so officials mainly wrote on wooden or bamboo slips of different sizes, sometimes linking them with ropes to form a ce, or volume.
Three batches of Juyan hanjian, totaling more than 30,000 administrative documents and personal letters, have been excavated mainly in what is now Jiaqu Houguan site, Jianshui Jinguan site and Diwan site in the Juyan area since 1930.