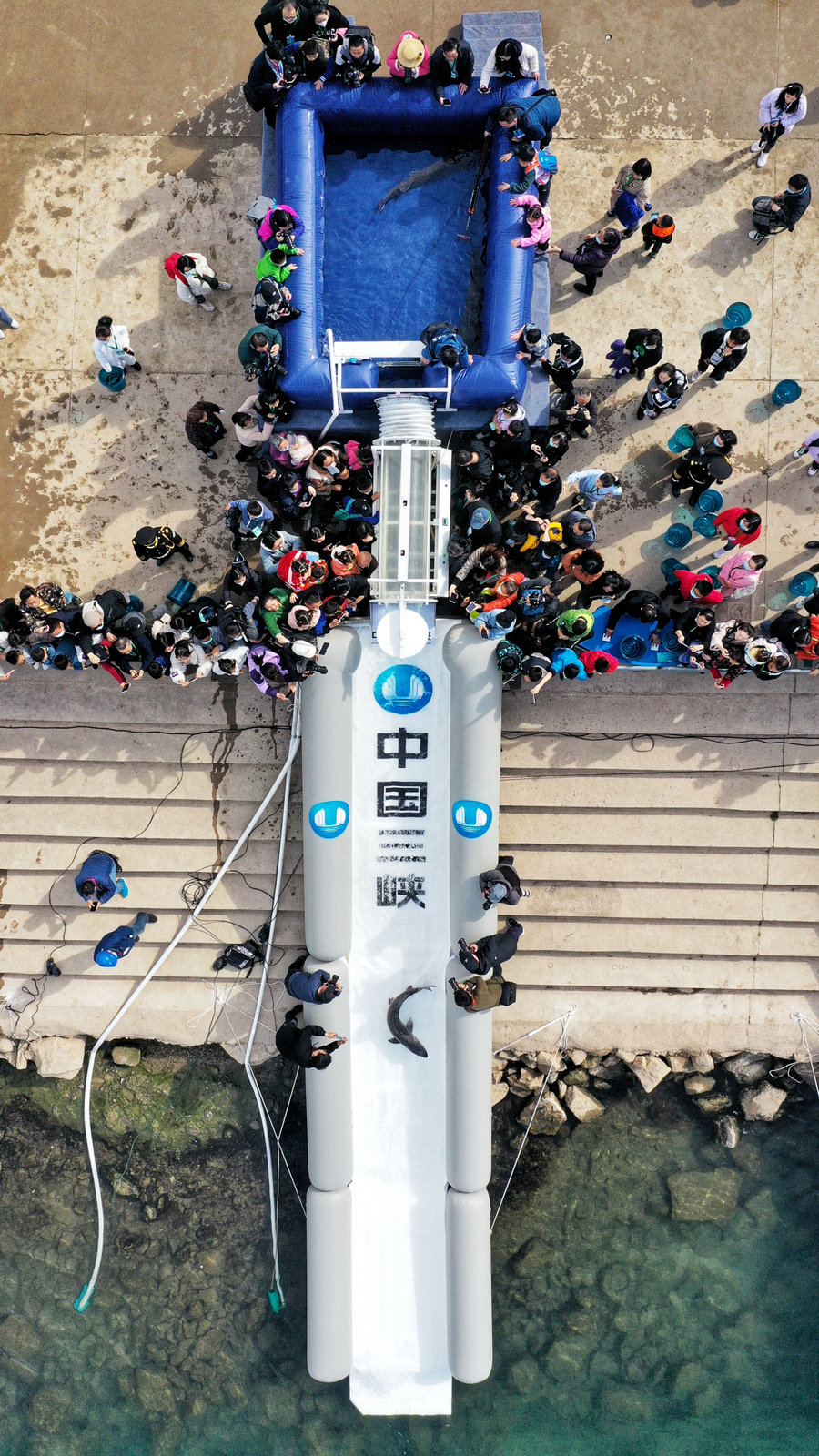 An aerial photography competition kicked off on Sunday in Yichang, Hubei province, with a focus on the ecological conservation of the Yangtze River, as well as the culture, landscape and development of the city.
More than 20 photographers from across the country have taken part in the five-day competition, organized by Yichang government and China News Service.
On Sunday, the photographers visited an aquatic protection area as about 100,000 captive-bred Chinese sturgeons were released into the Yangtze. China Three Gorges Corporation has conducted the release of Chinese sturgeons every year since 1984 to restore the fish's population and improve the river's ecosystem.
One of the oldest vertebrates on Earth, Chinese sturgeons have existed for 140 million years. They are a flagship species for the conservation of aquatic life in the Yangtze and are first-class protected wildlife in China.
In the following days, the photographers will also visit historical sites as well as popular scenic areas in Yichang, to capture the stunning views of the city from high in the sky.