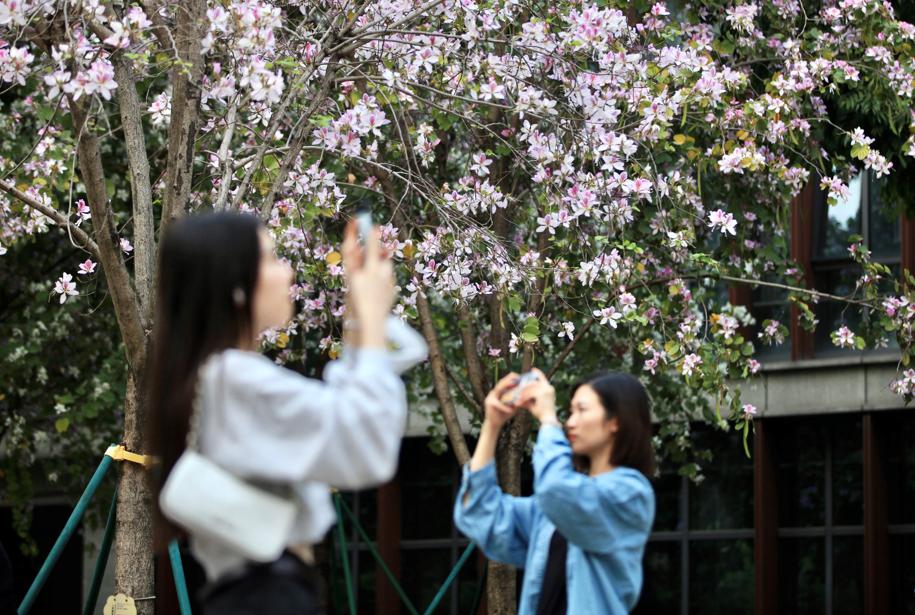 Varieties of flowering trees, especially the Tabebuia chrysantha, Bauhinia variegata and kapok, entered full bloom this month in Guangzhou, Guangdong province, as temperatures begin climbing in the city.
The Tabebuia chrysantha, which originated in South America, usually blossoms for half a month, following warming temperatures in March.
The kapok, traditionally known as the city blossom of Guangzhou, also blossoms during early spring. Local cultural and tourism authorities have launched a tour route to historical sites such as the Sun Yat-sen Memorial Hall and Haizhu Square, where scenes filled with red blossoming kapok can be seen.
In many parks and along streets and roads in the city, residents and visitors alike can experience the unique yellow magic of the Tabebuia chrysantha, the pure red of the kapok and the white and pink sea of Bauhinia variegata.