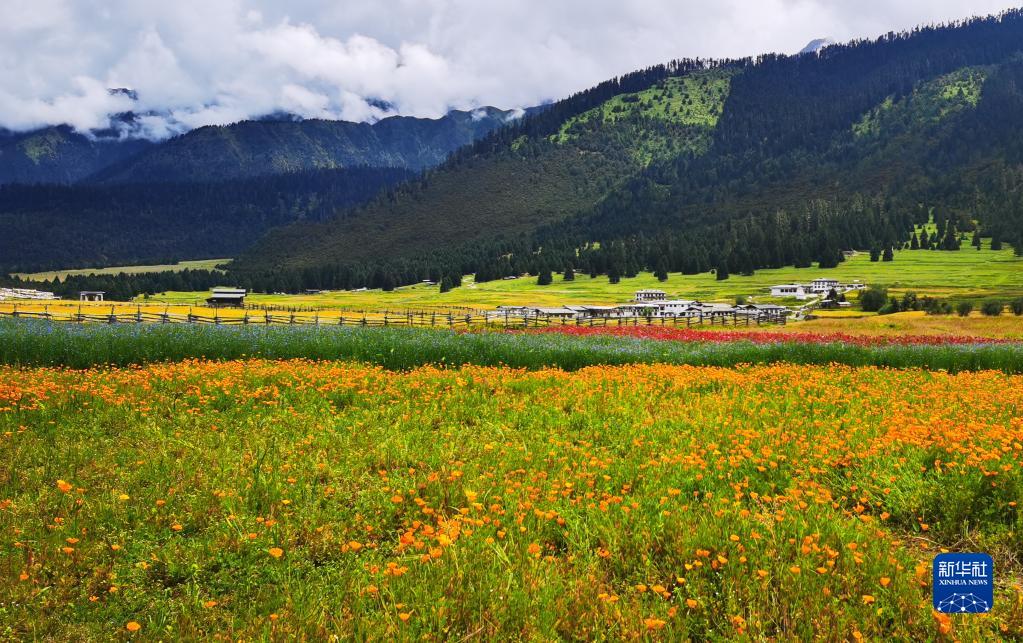 Lulang Scenic Zone
Lulang Scenic Zone, located in Lulang town, Nyingchi prefecture of Tibet autonomous region, and near the 318 State Highway, covers a land area of 859,000 square meters with artificial lakes.
The scenic zone contains rich natural scenery, including forest-clad mountains, flowers, lakes and beautiful landscapes, with snowy mountains seen in the far background.
Lulang forest in the Nyingchi prefecture of the Tibet autonomous region is known as "Mini Switzerland" due to its idyllic scenery. Every year from the middle of April to the beginning of June, with birds frolicking in the meadow, wild flowers blossoming alongside the meandering streams and snowy mountains towering in the backdrop, the whole landscape presents a tranquil and pleasant sight.
In the Tibetan language, "Lulang" symbolizes "the place where the God lives".