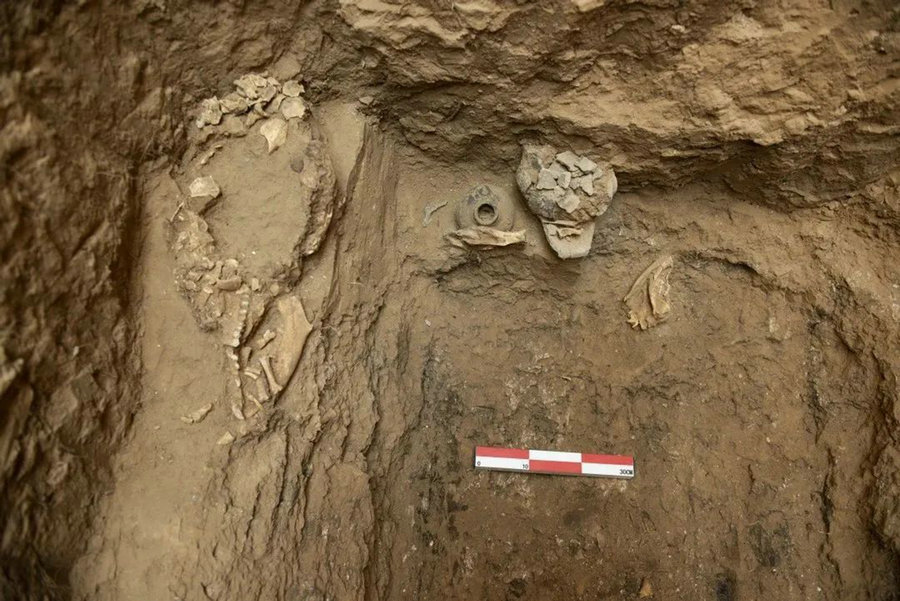 The Shanxi Institute of Cultural Relics and Archaeology published new archaeological excavation information on Thursday about the Houzhai Tombs, which date to the Eastern Zhou Dynasty (770-256 BC) in Shuozhou, Shanxi province.
From October 2019 to December 2020, archaeologists from the institute and local cultural relics and archaeology departments in Shuozhou unearthed 321 Eastern Zhou Dynasty tombs with a large number of pottery artifacts in Houzhai village.
The pottery found in the tombs has a unique style that reflects the cultural integration between the central plains and the northern regions, experts said.
"Moreover, the various types of funerary objects in the tombs show very complex population characteristics, which is related to the complex local historical process in the Eastern Zhou Dynasty," said Ma Sheng, head of the archaeological team. "The new discoveries will provide important data for studies of the integration between the agricultural civilization in the central plains and the grassland civilization in the northern regions."