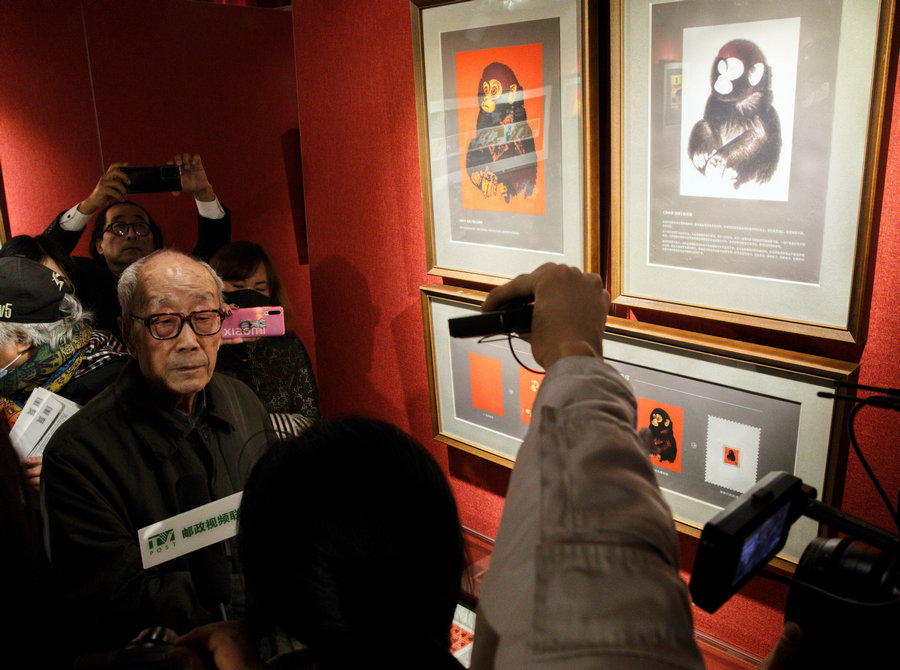 Shao Bolin (1930-2023) is recognized as a legend in design that, in a career spanning several decades, created and oversaw iconic postage stamps. Shao passed away in January and his former colleagues, friends and relatives recently held a gathering to remember him and recall anecdotes about his infinite imagination and hard work in design, as well as his spirit to reform the outlook of Chinese stamp design.
Shao designed more than 100 stamps, many of which are still highly sought after among collectors. One highly sought after stamp, the "Golden Monkey Stamp", a collaboration with artist Huang Yongyu which was issued in 1980 to celebrate the Year of the Monkey. Shao initiated a reform in the mid-1980s so that China Post, which he worked for at the time, would invite professional artists to help co-design stamps. China post produced several remarkable stamps through Shao and other artists, helping more people learn about these artists and their work.
Shao Xin, a son of Shao Bolin and a designer in his own right, says his father was interested in different aspects of art like photography, he was an amateur photographer back in the 1980s but because he had been living a frugal life he did not own a camera. Shao eventually purchased one in 1991, the year he retired.
"My father was down-to-earth and low key. He believed in hard work. He always said to us that knowledge and abilities were what helped a person find themselves a place in the world."