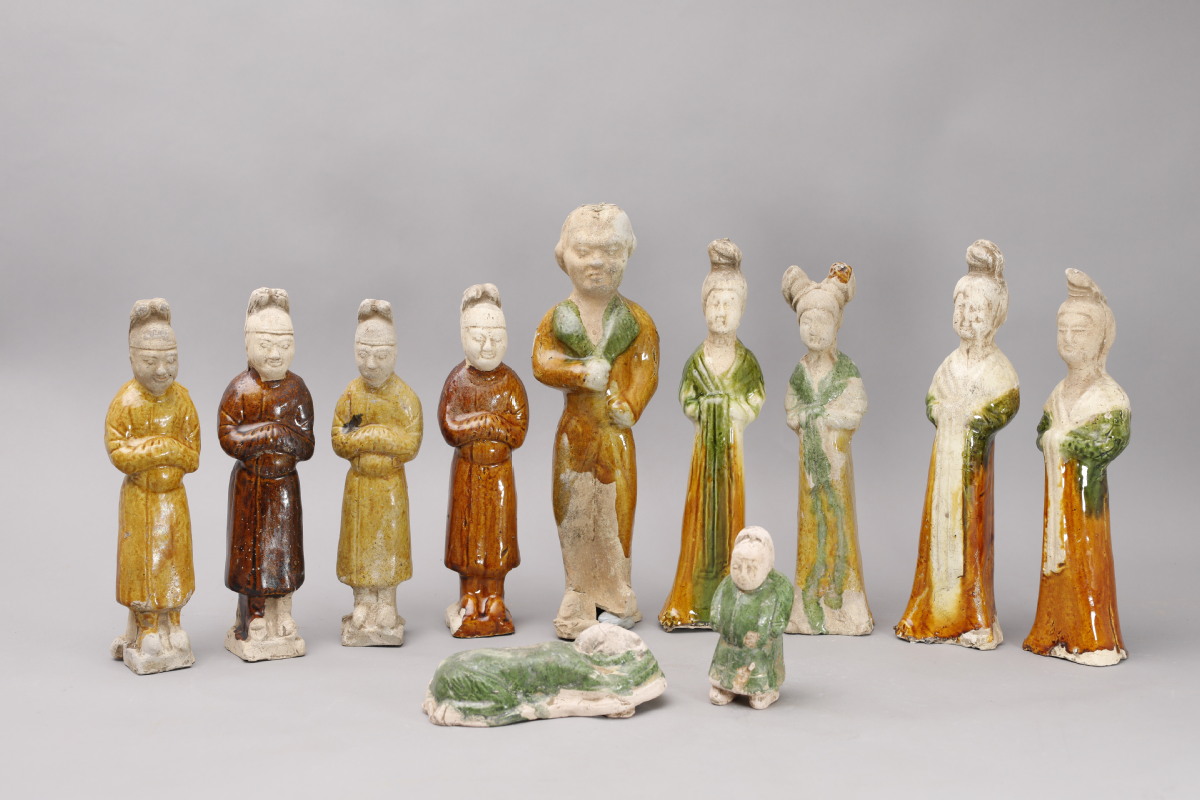 Jinan, Shandong province, unveiled a series of tangsancai — three-colored glazed ceramics from the Tang Dynasty (618-907) — on Friday. The artifacts include figures of warriors, maids, beasts, horses, camels and birds.
The ceramics were discovered in a tomb the Licheng district of Jinan. An epitaph, which was also found, indicates that the owner was buried in the third year of the Kaiyuan Reign (713-741), said He Li of the Jinan Institute of Archaeology.
"These newly discovered tangsancai help us understand the history of porcelain," He said. "The discovery of the tomb helps us study population migrations during the Tang Dynasty in the northern part of Shandong."