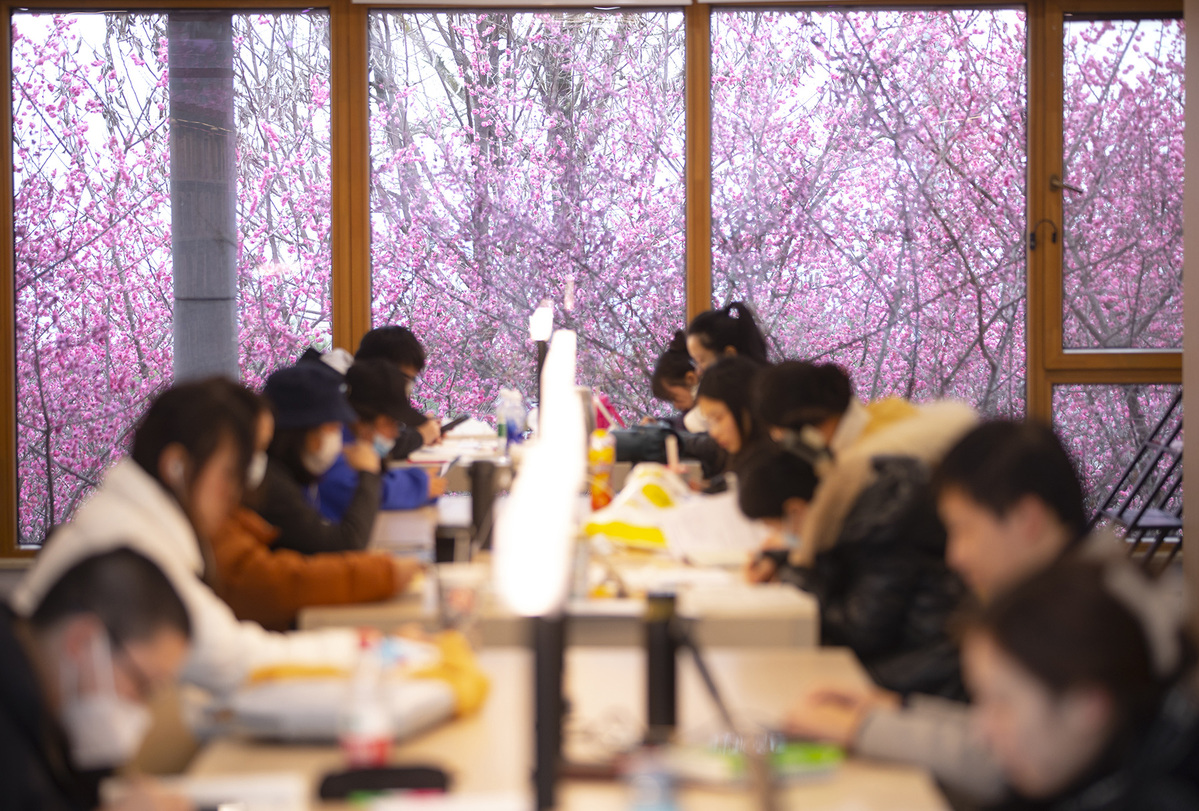 A library in a park with a stunning view of blossoming red plum trees in Chongqing's Jiangbei district went viral online and has attracted many visitors, as temperatures rose recently in early spring.
On the second floor of the library, a sea of pink blossoms outside the window forms a harmonious scene with readers.
The Hong'en Temple Library, a branch of the Jiangbei Library, is located in the northwestern part of Jiangbei's Hong'en Temple Park.
"The library opened last year. This is its first spring," said Gao Huan, an official of the district, adding that there are currently more than 600 red plum trees in the park, of which 106 can be found around the library.