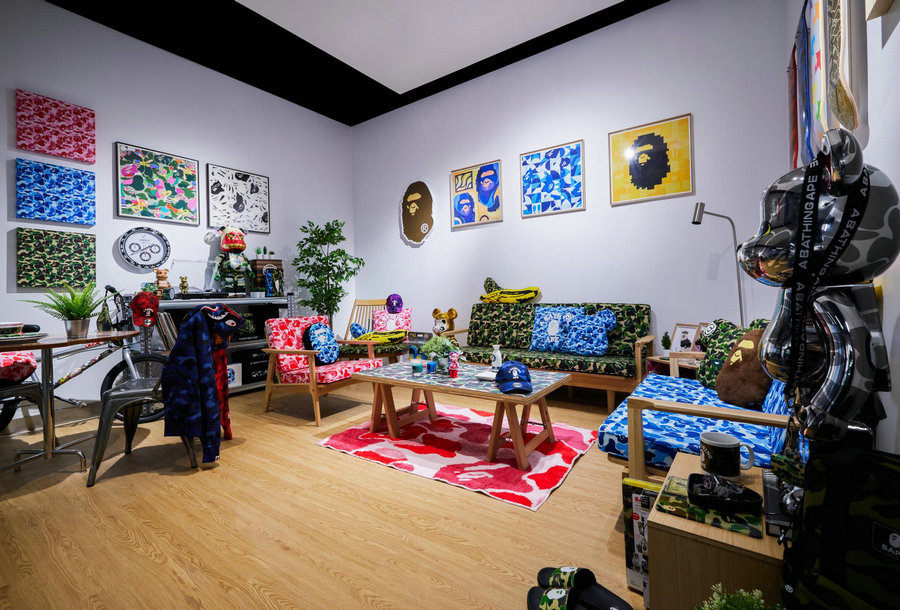 An exhibition was held at Bape Gallery at Parkview Green FangCaoDi in Beijing to celebrate the 30-year anniversary of BAPE.
The gallery invites 12 emerging and established artists worldwide to create 16 artworks for the exhibition.
With an area of around 600 square meters, the two-floor exhibition highlights a special display by Shark Seijin as well as three sculptures by Indonesian artist Arkiv Vilmansa.
Bape Gallery was founded in 2002, which aims to provide a platform for emerging artists from different societies, cultures and backgrounds to present the breakthrough and innovation of contemporary cross-media art form.
The exhibition will last till Jun 30 and will then move on to New York, London and Tokyo.