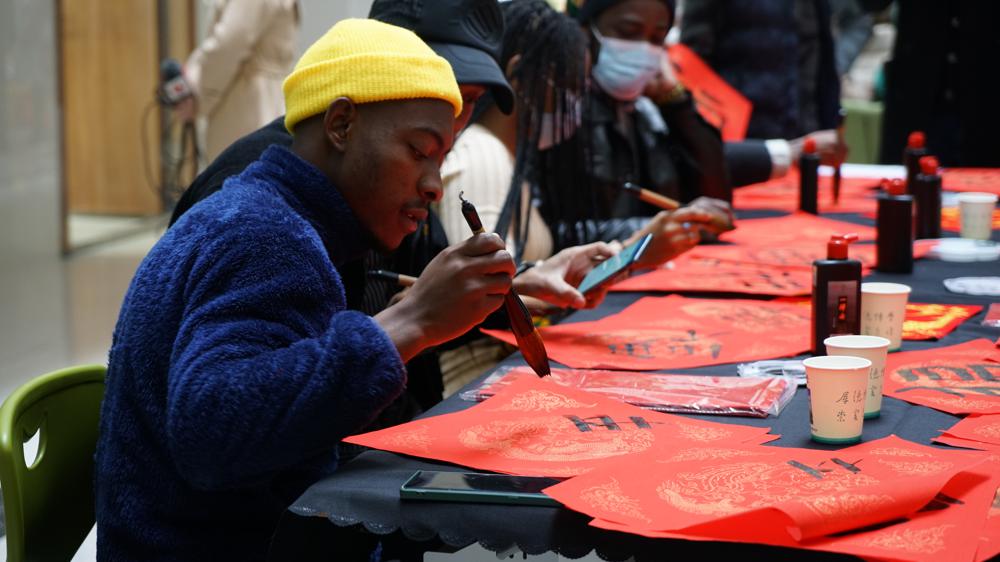 The Wuhan University of Science and Technology has held various traditional Chinese culture activities for its international students to experience the upcoming Spring Festival.
Those activities include writing spring couplets, making rabbit lanterns and flying kites.
"The rabbit lanterns are so pretty and they glow," Khalfan Abdalla, a student from Tanzania, said.
"I like it very much," she said.
Silupumbwe Seth, a student from Zambia, said he knows whenever the Lunar New Year comes around, Chinese people get together to put up couplets and window decals.
"This event held by the school made me feel like I was at home, and it was a lovely experience," Seth said.
The cultural activities arrangement is aimed to show care to international students while helping them better understand the Chinese traditional culture, Zhuang Jun, an instructor with the university, said.