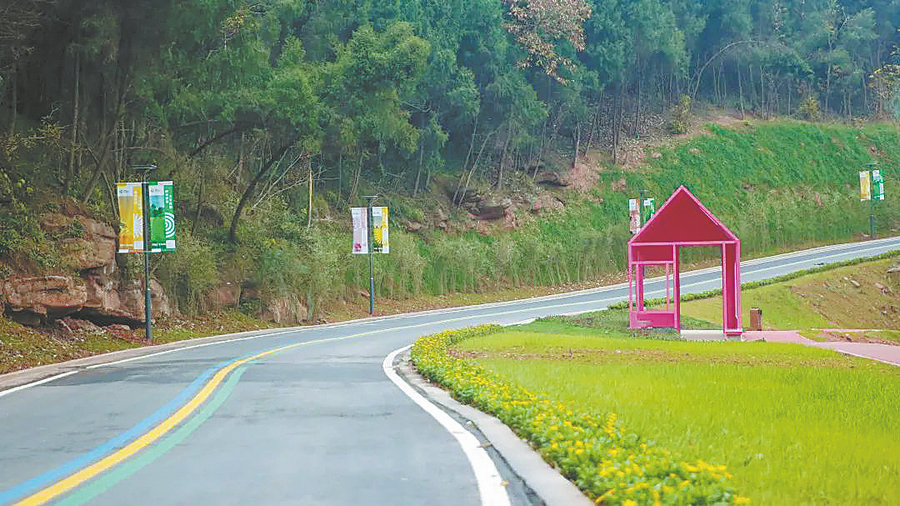 Pavilions are one of the basic components of Chinese architecture. Whether a common edifice on the roadside or a majestic centerpiece of an imperial garden, the pavilion, as its Chinese pronunciation "ting" suggests, is where people stop. Whether that be for a rest or to take shelter from the weather, pavilions are often built in places that command a fine view of nature. They can also allow people to recall an event in the past, to remember an important person, or to enjoy some self-reflection.
Inspired by classic pavilions, Zhang Zheyi, an artist from Beijing, designed a pink pavilion late last year, and had it installed in the countryside of Jingyang, a district of Deyang, Sichuan province, which is surrounded by hilly landscapes and is abundant in centuries-old agricultural resources.
Rather than choosing wood or stone, the common materials for a pavilion, Zhang used composite materials to give his work a modern, refreshing and cheerful look.