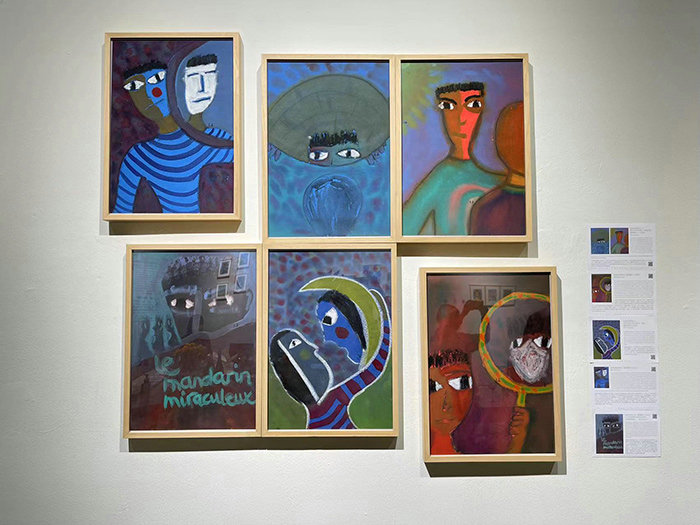 Kasvot means face in the Finnish language, and it is the title of Finnish artist Fred Dervin's one-man show in Beijing's 798 art zone showcasing portraits he created in the past two years in China, when his plan to return to Finland was disturbed by travel restrictions during the COVID-19 pandemic.
Dervin, also a scholar with expertise in cross-cultural communication, examines in his works the multiple identities of individuals and the transformation of one's identity when facing the ever-changing world.
His paintings investigate how one should get along with oneself, with others and with nature in different times, places and cultures. Drevin draws mirrors in his paintings and uses the motif of "reflection" to discuss how others' opinions will influence one's view of oneself.
Dervin's exhibition is held at Ici Labas gallery through Jan 8.