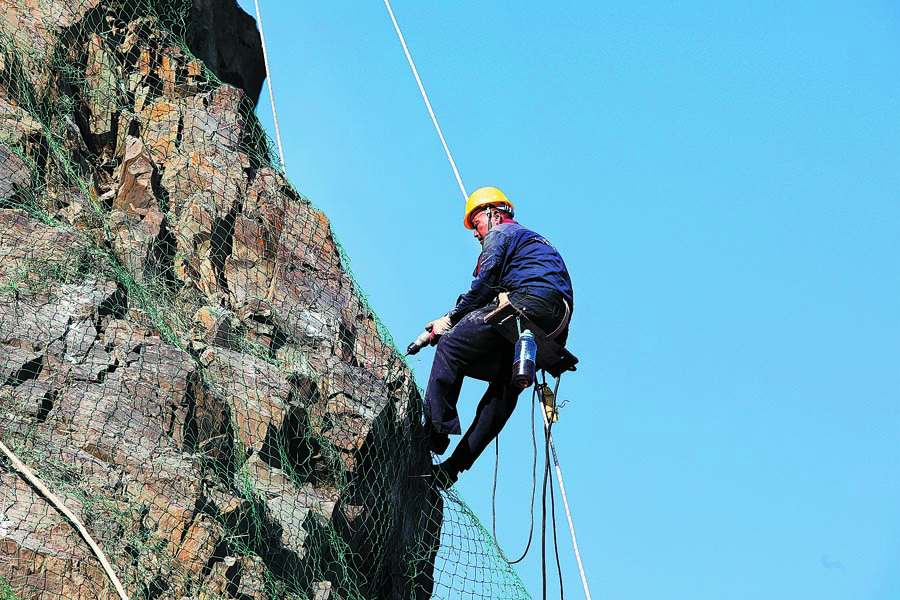 The day starts early for Zheng Baogang and his tree-planting team. At about 5 am, they are on their way to the site of an abandoned mine in Huzhou, Zhejiang province.
Since June, they have been working to restore the land to its past natural glory.
It is the most difficult reforestation project related to the former coal mines and stone quarries in the area that Zheng has participated in.
The Huzhou mine was put into operation in the late 1980s and is about 200 meters deep. Today, the entire site for reclamation is more than 200,000 square meters.
Wearing ropes and straps like mountaineers, Zheng and his team negotiate steps down the cliff to loosen the compacted soil and plant trees or grass seeds every day. In summer, the ground temperature can reach over 40 C, while in winter, it is freezing cold.
Although the work is dangerous and laborious, Zheng says it is rewarding to see the brownfields turning green.
Estimated to be completed by the end of this month, the project will enter a two-year maintenance period to restore the area's greenery.
In the past decade, Zheng has helped with such reclamation work at over 60 former sites. Some sites are even reviving parklands.