On Dec 8, the 2023 "Northern China Ice and Snow Tourism Overseas Promotion Season", a promotional event was launched in Riyadh, Saudi Arabia.

An online and offline photo exhibition, "Discovering the Beauty of China's Ice and Snow", was displayed at the event, featuring the ice and snow resources and tourism routes of Heilongjiang, Liaoning, Shanxi, Inner Mongolia autonomous region and Xinjiang Uygur autonomous region.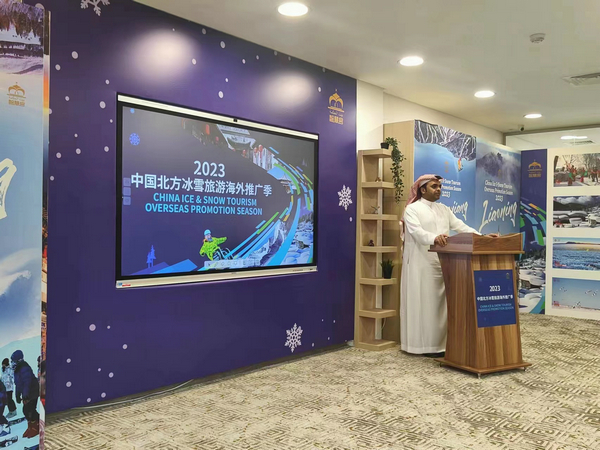 The promotional activities will last through late January 2023. In the coming fifty days, the event will launch Heilongjiang Overseas Promotion Week, Shanxi Overseas Promotion Week, Inner Mongolia Overseas Promotion Week, Liaoning Overseas Promotion Week and Xinjiang Overseas Promotion Week online.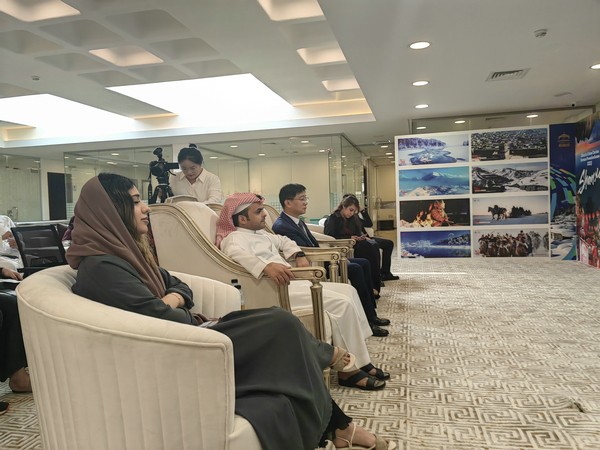 A total of more than 30 series and 400 characteristic cultural and tourism digital products will be launched during the promotion week.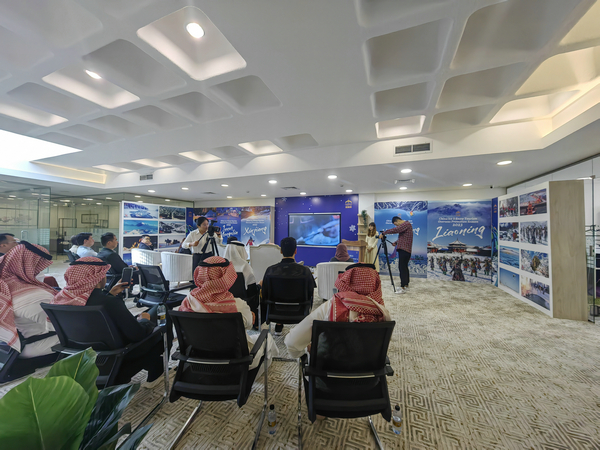 Under the guidance of the Bureau of International Exchange and Cooperation of the Ministry of Culture and Tourism of China and the International Cooperation Department of the National Radio and Television Administration, the promotion was organized by the Network of International Culturalink Entities and the cultural and tourism departments of 9 provinces, autonomous regions and cities in northern China together with embassies and consulates abroad and China Cultural Centers and tourism offices of China.