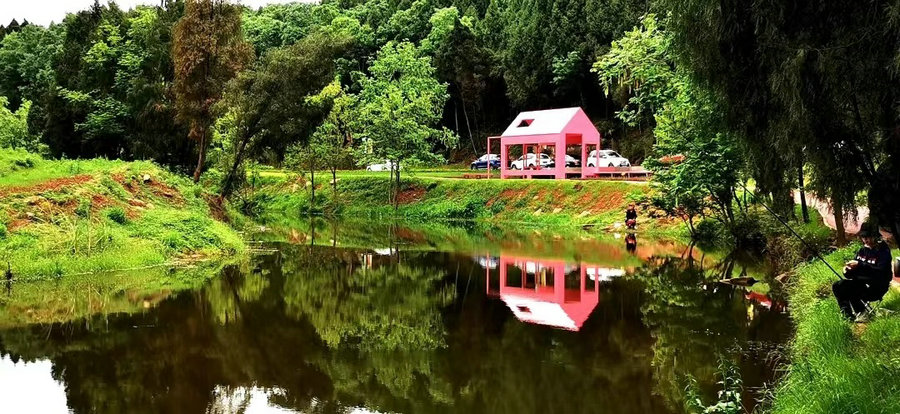 As part of the ongoing Wayhome — Art Jinyang 2022, an exhibition showcasing dozens of works by primary and secondary school students in Jinyang, a district under the jurisdiction of Deyang, in northeastern Sichuan province, on show are paintings, pieces of calligraphy and photos in which the minors celebrate the beauty of nature and their hometown, a place surrounded by mountains and waters.
Zhao Li, a professor of the Central Academy of Fine Arts and one of the masterminds of Art Jinyang, said the works show that imagination is an infinite source of creativity and creation of art, and that a children's ability to imagine, without bounds, should be noticed, praised and greatly encouraged.
Jinyang, formerly a part of the rural landscape, is undergoing rapid urbanization like many other places in the country, while people also want to preserve its natural environment and traditions.
Zhao said those young artists' pieces also address the changes taking place, reflecting their observations and subtle feelings on a daily basis. He added the exhibition shows the progress of a collaboration between Jinyang's schools and the Central Academy of Fine Arts on enhancing the art education.
"We aim to design an open, creative, sustainable curriculum for teachers and students in Jinyang. It not only targets technical improvements, more importantly, it is to inspire children to express what they think in the forms of art, and to keep an eye on the surroundings they are living in," he said. "Above all, we hope art can keep nursing their mind and hearts."