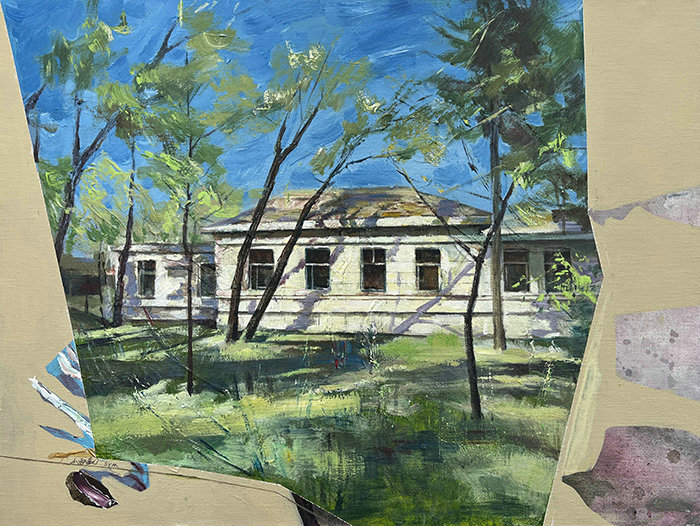 The municipality of Changchun, NE China's Jilin province, invited oil painters across the country to travel and sketch in the city last year. The activity produced over 100 landscapes showing Changchun's views throughout the year.
They are now on show at Four Seasons in Changchun, an exhibition running through Dec 4 at the Jilin Provincial Folk Arts and Crafts Museum. Artists on show donated 32 paintings to the city government.
The city of Changchun boasts a glorious history as a production hub of automobiles, filmmaking and sculptures. Now, it is ambitious to turn itself into a center of landscapes.