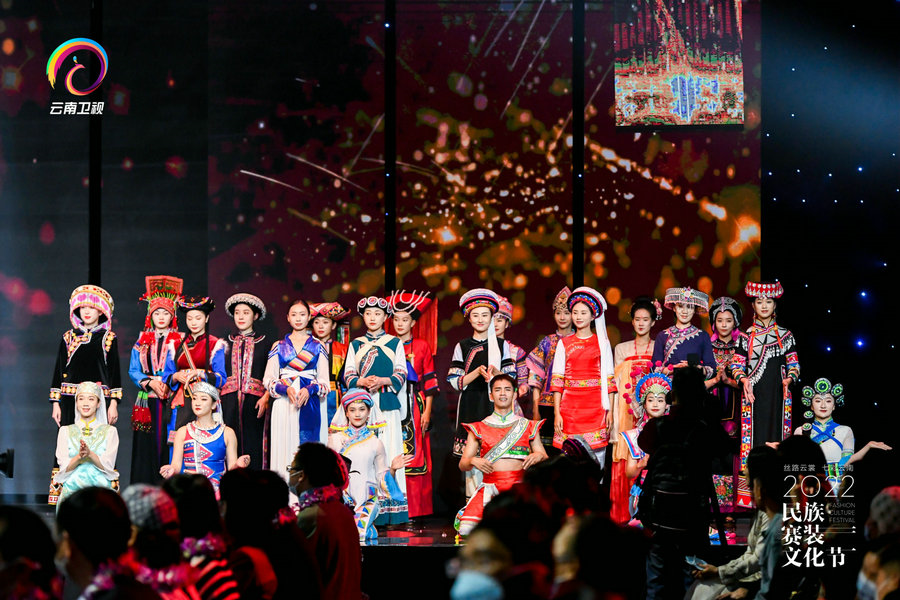 A fashion show of ethnic attire opened on Tuesday in Kunming, Yunnan province.
The show started with hosts wearing different ethnic outfits from 16 prefectures and cities in the province and singing songs reflecting multiethnic culture.
Independent designers shared their inspirations during their visits to Yunnan, followed by model walks on stage.
Since it was organized in 2016, the fashion show has become one of the most influential cultural activities and brands of Yunnan.